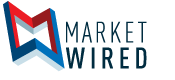 Berlin Cameron Announces Launch of BCXP Division
In-House Experiential Arm Taps Veteran Talent
/EINPresswire.com/ -- NEW YORK, NY--(Marketwired - October 13, 2017) - Creative agency Berlin Cameron, part of the WPP network, today announces BCXP, its new in-house experiential arm, which will create one of a kind, interactive and tangible experiences for brands to break through to consumers. The practice will work with clients, including Capital One, ABC and WPP partner Cohn & Wolfe to deliver unique experiences to brands and their audiences. BCXP will be led by a new team made up of Managing Director Robin Potash, Creative Director Joel Arnold and Head of New Business Lori Brabant.
"At Berlin Cameron, we've put an emphasis on holistically and seamlessly incorporating brands into culture and people's lives," said Jennifer DaSilva, President of Berlin Cameron. "With BCXP, we saw an opportunity to elevate our offering for clients with a stellar team that knows experiential inside and out and has the track-record to prove it."
BCXP specializes in bringing creative campaigns to life with unforgettable events and experiences. Working comprehensively -- from strategy and creative design to production and operations -- it will generate national touring events, immersive tech, product launches, pop-up shops and more. Each offering is uniquely produced to the client, ensuring tailored experiences that resonate with the consumer and speak to the essence of the client's brand.
"Cohn & Wolfe has developed an excellent working relationship with Berlin Cameron, and we're excited for the launch of BCXP," said Liz Beck, EVP, US Commercial Director, Integrated Services, Cohn & Wolfe. "Robin, Joel and Lori are superstars in the experiential space, and adding their talents to the team will further strengthen our partnership with them."
Robin Potash joins BCXP from AWESTRUCK Marketing Group, where she led the agency for 14 years. As President, she oversaw the agency's sales and operations teams in New York & Los Angeles, handling everything from client management to new business to budgets and project execution.
"Experiential isn't cookie cutter. Every event is uniquely crafted for each individual client challenge. At Berlin Cameron, and through BCXP, we have the resources and know-how to create those individual experiences that breakthrough and create powerful connections with consumers," said Potash.
Joining Potash is Joel Arnold, who is a strong practitioner in building content that resonates on all sides of the experiential marketing process. With a proven track record developing and executing award-winning projects for leading entertainment, consumer product, and lifestyle brands, he works in tandem with the account, art and production departments to create activations that resonate long past the initial spectacle.
Rounding out the team is Lori Brabant, a seasoned sales executive serving as Head of New Business for Berlin Cameron. Like Potash and Arnold, Brabant joins from AWESTRUCK. Prior, Brabant helped launch a non-traditional place-based media company. Upon joining AWESTRUCK, she built on her years of experience leading new business and client relations, working with clients such as Capital One, CBS, Nickelodeon, Purina and more.
BCXP builds on continued momentum for Berlin Cameron. With two decades of experience, the shop continues to maintain its "challenger" mentality as it works with some of the world's most iconic brands.
About Berlin Cameron
New York-based Berlin Cameron is a strategic and creative lead agency that is well known for accelerating the growth of iconic and challenger brands by building their cultural relevance. Owned by WPP, Berlin Cameron has the agility of a small boutique agency with access to the global scale of the much larger WPP. For more, visit http://www.berlincameron.com/ and Twitter, Facebook, and LinkedIn.
Courtney Meola
212-966-9525