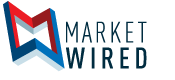 International Endeavors Announces Agreement with Kubby Cryogenics, Inc. for Medical Marijuana Expansion
/EINPresswire.com/ -- TEMECULA, CA--(Marketwired - Oct 13, 2017) - International Endeavors Corporation (OTC: IDVV) ("IEC") is pleased to announce the Company has signed an MOU with Kubby Cryogenics Inc.
Under the terms of this agreement:
Steve Kubby will immediately become CEO of International Endeavor Corporation.
Kubby Cryogenics will look to patent medical grade cannabis strains that are genetically profiled to treating specific diseases.
The company will be acquiring licensing rights to patent new delivery systems in the future. Further, the company will continue with product development in their own proprietary Cryogenics line, which captures the highest medical value of any product known on the market today.
To accomplish these goals, Kubby Cryogenics has assembled a team of top Scientists and Geneticists to research and develop the strains for these Cryogenic Extract products.
Steve Kubby, commented, "We are very excited to partner with IEC, and anticipate bringing a new class of medicine to the market through our pure line of medical grade cannabis products featuring our patent pending Cryogenic process. We will create a dispensary system for legal medical cannabis states standardizing the patient centered, consultation approach while presenting an enticing line of Adult Use products featuring a patent pending menu of powerful strains and pure, all natural, solvent-less concentrate products."
Cryogenics Medical Uses
Cancer, Fibromyalgia, Arthritis, High Blood Pressure, Epilepsy, Brain Injury, Stroke, Inflammation, and PTSD.
Mr. Steve Kubby Bio
Steven Wynn "Steve" Kubby played a key role in the passage of California Proposition 215, a ballot initiative passed in 1996 to legalize medical marijuana. He is a well-known cancer patient of 36 years, who benefits his recovery through the use of non-psychoactive Cryogenics, a raw cannabis extract. Steve Kubby was formally Chairman and CEO of Cannabis Sativa Inc., traded under the symbol CBDS, and has authored 2 books on drug policy reform. Mr. Kubby's distinguished political career includes runs for Governor of California in 1998, and the 2008 Presidential primary race under the libertarian ticket.
About International Endeavors Corporation
International Endeavors Corporation is a company focused on biomedical uses of non-psychoactive cannabis based products for the treatment of a wide variety of illnesses. Through a unique patent pending Cryogenic process, the Company can process different unique medical grade cannabis strains that are genetically profiled to treating specific diseases. www.internationalendeavorscorp.com
Forward-Looking Statements are included within the meaning of Section 27A of the Securities Act of 1933, and Section 21E of the Securities Exchange Act of 1934, as amended. All statements regarding our expected future financial position, results of operations, cash flows, financing plans, business strategy, products and services, competitive positions, growth opportunities, plans and objectives of management for future operations, including words such as "anticipate," "if," "believe," "plan," "estimate," "expect," "intend," "may," "could," "should," "will," and other similar expressions are forward-looking statements and involve risks, uncertainties and contingencies, many of which are beyond our control, which may cause actual results, performance, or achievements to differ materially from anticipated results, performance, or achievements. International Endeavors Corporation (IDVV) is under no obligation to (and expressly disclaim any such obligation to) update or alter our forward-looking statements, whether as a result of new information, future events or otherwise.
Contact:
Nobia Kubby
Chief Operations Officer
Phone: 831-383-2141
Email: Nobia@kubbyinc.com