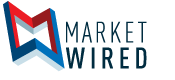 Daily Diabetes Management in the Virtual World, New Webinar Hosted by Xtalks
PRA Health Sciences delivers innovative drug development solutions that improve patients' lives.
Click here for high-resolution version
/EINPresswire.com/ -- TORONTO, ON--(Marketwired - October 13, 2017) - In a live broadcast upcoming on Tuesday, October 17, 2017 at 11am EDT (4pm BST.UK), guest speakers from PRA Health Sciences and Sanofi will provide insight into how they worked with patients with diabetes to gather information and how they used a Design Thinking Methodology approach for insight and prototype generation.
Sanofi's patient-centric engagement mindset has enabled the company to engage with patients in order to better its products, services and clinical trials. In this webinar, the speakers will discuss:
What engages people with diabetes (i.e. type of information they seek, what data they track, etc)
What information would be of interest to them as they progress through a clinical trial
What would motivate them to adhere to the protocol and complete the trial once they were enrolled
What types of tools, technology, etc. could be incorporated into a clinical trial to better suit their day-to-day life
Patient engagement has been defined as:
Patients taking an active role in their health through action, self-management and positive behaviors leading to improved adherence, compliance and persistence that ultimately drives better health outcomes and quality of care
Active collaboration with patients to design, manage and achieve positive health outcomes
Sanofi has built a patient engagement process to not only promote a patient-centric R&D model, but also to develop a holistic approach to managing partnerships between patients and Sanofi, which includes:
Bidirectional benefit
Patient expectations factored into relationship management
Patient perspective impact as early as asset development
Clinical trial design to fit participants' daily life with outcomes relevant to the patient
Align our products more precisely with patient unmet needs
People with both Type 1 and Type 2 diabetes were invited to co-create digital/technology solutions to support them in their daily diabetes management as a means to enhance patient engagement as part of a virtual clinical trial. The insights and recommendations gained from this established patient advisory panel can be further leveraged across other therapeutic areas that will ultimately incorporate the use of digital clinical applications.
This engagement produced several ideal prototypes that would:
Tie in all connected devices, connect with other participants, conduct monthly video webinars for information sharing
Display participants' data, aggregated data, rolling information about the trial
Provide a support system that includes peers, family, support resources, etc.
Provide education to influence their behavior (increase compliance)
This patient-centric engagement effort was a collaboration between Clinical Sciences & Operations and Patient Solutions within Sanofi along with Taking Control of your Diabetes (TCOYD) and Parallel 6.
Join our panel for an informative session. To learn more about this complimentary visit: Daily Diabetes Management in the Virtual World
ABOUT XTALKS
Xtalks, powered by Honeycomb Worldwide Inc., is a leading provider of educational webinars to the global life science, food and medical device community. Every year thousands of industry practitioners (from life science, food and medical device companies, private & academic research institutions, healthcare centers, etc.) turn to Xtalks for access to quality content. Xtalks helps Life Science professionals stay current with industry developments, trends and regulations. Xtalks webinars also provide perspectives on key issues from top industry thought leaders and service providers.
To learn more about Xtalks visit http://xtalks.com
For information about hosting a webinar visit http://xtalks.com/sponsorship.ashx
Image Available: http://www.marketwire.com/library/MwGo/2017/10/13/11G146511/Images/PRA_Health_Logo_250-116016051903.jpg