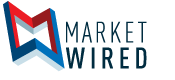 Millennial Esports Strengthens Corporate Structure and Builds Team Ahead of Next Phase of Growth
New fiscal year sees continued growth and new executive appointments
/EINPresswire.com/ -- TORONTO, ONTARIO--(Marketwired - Oct 12, 2017) - Millennial Esports Corporation (TSX VENTURE:GAME) highlights new relationships with some of the worlds biggest brands including Amazon, Microsoft and EA, new executive appointments to further strengthen its leadership team, and a new role for one of its founders, Chad Larsson, as it enters its new fiscal year.
"Our new year has started off extremely well on a number of fronts," said Millennial Esports CEO, Alex Igelman. "Through the expansion of our team and the increased integration of our leading global esports operations, we are preparing for continued growth through our 2018 fiscal year."
Millennial Esports continues to take advantage of its early investment in its first of a kind esports arena in Las Vegas, with recent events featuring some of the biggest names in technology. The most recent event demonstrated the strength of the brands involved in esports, as Millennial hosted a Madden 18 tournament for EA which featured live streaming on Twitch and a live in-person event for hundreds of gamers. The tournament also served as a platform for Millennial's new breakthrough content series 'Beyond the Sticks', which is being broadcast on Microsoft's Xbox Mixer streaming service.
"Our Madden event showed how Millennial Esports is joining the dots," stated Igelman. "We continue to invest in growing our own ecosystem to professionalize esports and provide end to end solutions for the world's biggest companies."
Strengthening the Executive Team
As part of growing its ecosystem, accomplished sports executive Bob Reif and his Audible Group will be working with Millennial Esports. This reflects the ramping up of the Millennial executive team to move from the start-up phase to a strong business operational group.
Mr. Reif is a veteran of the sports, media, corporate, and investment world. Over the course of his long career, Reif has transacted more than $4 billion in sports marketing/ media rights agreements. Mr. Reif previously served as Executive Vice President of the Indianapolis Motor Speedway and Chief Marketing Officer of the Indy Race League, and President of a division of William Morris Endeavour. He was also the Chief Revenue Officer and Chief Marketing Officer for the St. Louis Rams for twelve seasons, overseeing the organization's growth from a $220M valuation to its current $3.5B valuation.
"We are extremely excited to have a seasoned executive with the direct sports sector experience of Bob Reif joining our team," said Igelman. "I'm confident that Bob's experience as an innovator with leading sports and lifestyle brands will translate well to what we are doing at Millennial."
With a number of new projects on the horizon and continued forecasted growth, Millennial is also investing in growing its communications team, with Gavin Davidson joining to handle public and media relations and Manish Grigo brought on board to direct investor relations. Davidson has more than 20 years experience in PR at both leading agencies and at senior-level in-house positions, while Grigo brings his expertise to Millennial from a successful 10-year career as a Bay Street research analyst and corporate investor relations director.
The growth being enjoyed by Millennial Esports also holds true for the company's dedicated esports arena in Las Vegas. In recent months, thE Arena has hosted events for the likes of Microsoft and EA and is hosting a weekend-long event for Amazon this coming weekend. In light of the success of the venue under his direction, Executive Product Manager Everett Coleman will see his responsibilities at thE Arena expand.
A New Role for Co-Founder, Chad Larsson
Millennial Esports would also like to express its thanks and continued support for co-founder Chad Larsson as he transitions to a new endeavour. Larsson intends to leverage his industry network experience and expertise to establish a new independent esports team franchise. This is being done with the support of Millennial Esports and its executive team, and the company will have an opportunity to be involved with this venture moving forward. The company will also continue working with Larsson on compelling content creation and development, initially focused on following the journey of establishing a professional team and the associated player relationships.
"I am so proud of what we have achieved with Millennial Esports and the growth the company continues to enjoy," said Larsson. "With the unique confluence of events in today's esports world, I have been feeling the need to reconnect with the aspects of esports that got me involved in the first place. With that in mind, I am already working on a number of new projects which will all hopefully in one way or another involve Millennial Esports."
"Chad is a visionary and Millennial Esports is forever indebted to his hard work and dedication to the company," said CEO Alex Igelman. "We understand his passion for gaming and esports and the remarkable opportunity that lies ahead for successful franchise owners, and we look forward to working together on various projects with Chad."
Millennial Esports Corporation:
Millennial Esports provides turnkey global solutions that cover gaming technology and studios, event management, research and analytics, content production, and broadcasting.
MillennialEsports.gg is the premier operator of tournaments and building communities by and for gamers.
IDEAS+CARS, based out of Motorsport Valley, UK, provides industry leading knowledge and intellectual property in the burgeoning and increasingly lucrative esports racing genre.
Eden Games will soon become part of Millennial Esports' offering in motor sports and racing.
O'Gaming TV, based in Paris and a part of Alt Tab Productions, is an esports video content production and events company, and a major player in live French-language esports streaming.
thE Arena at Neonopolis is Las Vegas's first permanent esports venue. The 15,000 square foot state-of-the-art facility accommodates more than 1000 people in comfort and provides technical services including facilities, expertise, and manpower for clients such as EA, Amazon, and Microsoft.
Stream Hatchet, operating out of Barcelona, Spain, offers complete esports data analytics solutions. The company focuses on providing actionable intelligence in a format that is easy to understand at a glance.