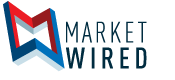 Mobile set to drive the next ecommerce revolution across Asia at Retail Congress Asia Pacific
/EINPresswire.com/ -- HONG KONG, CHINA--(Marketwired - Oct 12, 2017) - The seventh edition of Retail Congress Asia Pacific concluded yesterday at Kerry Hotel in Hong Kong. The two-day congress welcomed more than 300 attendees from around the world. According to the 65 high-profile industry experts and retail leaders who spoke at the Congress, China now leads the world in launching new retail ideas; consumers from across the region are becoming increasingly mobile-driven for researching, engaging and reviewing content and product information.
In one of the opening sessions, Guru Gowrappan, Alibaba Group's Global Managing Director revealed that Chinese consumers view 3.4 billion minutes of video content per day. Matt Shay, President and CEO, National Retail Federation in a fireside chat with Ian McGarrigle, Chairman of World Retail Congress said that American retailers continue to look for international growth opportunities, particularly in Asia Pacific. During their discussion, it was announced that National Retail Federation and World Retail Congress are forming a global partnership to collaborate and further both global connections and knowledge sharing.
Day one's penultimate speaker, Xia Ding, President - JD Fashion, JD.com stressed the importance of data to their business, "We're an online retailer, we rely 100% on data." The event came to a close with the announcement of the Retail Congress Asia Pacific Woman of the Year Award. Celebrating an inspirational woman in the region who is a pioneer in the retail industry, shown outstanding achievements as a leader and champions the successes of her peers, the winner was Win Win Tint, Founder and CEO of City Mart.
The morning plenary sessions on the final day of Retail Congress Asia Pacific looked at Asia Pacific's economy, millennials and marketplaces. Leading Hong Kong-based fashion influencer, Veronica Li, Fashion Stylist, Image Consultant and Creator from vnikali.com said that you have to remain a fan of the brands you work with -- you have to be authentic or consumers will see through it. Authenticity and purpose was a theme further picked up by John Elliott, Managing Director, Australia and New Zealand, TOMS who revealed that to date, TOMS had given away a remarkable 75 million pairs of shoes.
Alexander van Kemenade, Head of Consulting - Asia of The Economist Intelligence Unit revealed that Japan remains Asia's largest consumer economy with India set to overtake China's growth rate.
Marketplaces continue to be a dominant channel in South-East Asia. Nati Harpaz, CEO Catch Group said, "It's about being the everything store." The need for speed online was highlighted by Annemiek Ballesty, Fossil Group's Vice President for Greater China who stated, "If you don't respond to a customer within 10 seconds on Tmall, they will look elsewhere and you've lost the sale."
"This year's Retail Congress Asia Pacific really captured the incredible energy and dynamism of retail across the region. Our speakers shared their insights and experiences into how they are reshaping and focussing their businesses to serve the needs of today's consumers who are more mobile-enabled and digitally-aware than ever before. Retail in Asia clearly has many exciting opportunities ahead and will look very different over the next few years," said Ian McGarrigle, Chairman of Retail Congress Asia Pacific and World Retail Congress.
Retail Congress Asia Pacific Website:
https://www.retailcongressasia.com/
Photo Highlights
Highlight photos of Retail Congress Asia Pacific are available at:
https://www.retailcongressasia.com/photos-2017-congress
About Retail Congress Asia Pacific
Retail Congress Asia Pacific is the premier information and networking event for retail leaders in the region. Returning to Hong Kong for the first time since its launch in 2011, the Congress has since been to Beijing, Singapore and Kuala Lumpur. Retail Congress Asia Pacific engages senior attendees who play an active role in depicting a fresh direction for the retail market. CEOs and directors, innovation drivers and new industry disruptors are encouraged to market their knowledge and expertise.
This press release is distributed by 11K Consulting on behalf of Retail Congress Asia Pacific.
For media enquiries and more information, please contact:

11K Consulting Limited

Alice Au-Yeung
Tel: +852 2787 0220
Fax: +852 3017 0320
E-mail: Email Contact

Sally Maier-Yip
Tel: +44 7841377018
Fax: +852 3017 0320
E-mail: Email Contact

EIN Presswire does not exercise editorial control over third-party content provided, uploaded, published, or distributed by users of EIN Presswire. We are a distributor, not a publisher, of 3rd party content. Such content may contain the views, opinions, statements, offers, and other material of the respective users, suppliers, participants, or authors.