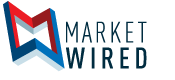 PChomestore Marketplace Discloses an 800-Fold Increase in Transaction Volume
Taiwan's leading e-commerce provider achieves its largest transaction growth with an annualized monthly order of over 6 million
/EINPresswire.com/ -- SINGAPORE--(Marketwired - Oct 10, 2017) - PChomestore Marketplace, Taiwan's No.1 listed mobile C2C site, today announced that the annual monthly order for the business has exceeded 6 million, just within six months of introducing free shipping to their services. Representing an 800-fold growth with more than 170 million items available on the platform, PChomestore Marketplace has surpassed Shopee to become Taiwan's top e-commerce provider in terms of order figures.
"Central to PChomestore Marketplace's success is our free shipping marketing strategy, coupled with premium offerings and coupon deals that incentivize self-collection and greater spending," said Irene Huang, Chief Operating Officer of PChomestore Marketplace. "Additionally, a large percent of the market share was acquired through our social media efforts, where the average Facebook post attracts over a thousand responses. In particular, our Million Dollar Shopping Spree fared exceedingly well, with 6 thousand coupons being redeemed in the short span of 7 minutes. In light of soaring consumption activities and an increase in demand for quality products at affordable prices, PChomestore Marketplace constantly innovates to offer consumers the most cost-efficient deals."
Merchants on PChomestore Marketplace have attested to the effectiveness of the mobile e-commerce giant's free shipping strategy, with one retailer selling over 2,000 packs of instant noodles. At present, PChomestore Marketplace offers up to six concessions for users of the site: Free transactions for merchants, free listings for merchants, free collection of items at convenience stores, free credit card transactions for merchants, free withdrawals for merchants, and zero charges for returns on goods previously purchased through ATM transactions.
PChomestore Marketplace's best-selling product categories include beauty and cosmetics, women apparel, baby & maternity, and home & lifestyle. Parent company of PChomestore Marketplace, PChome Group, currently holds top spot in Taiwan with its B2C business, 24-hour shopping services, and Ruten Action.
About PChomestore Inc.
PChomestore Marketplace was officially launched under PChomestore Inc. in July, 2013. As of 2017, PChomestore Marketplace saw a spike in the number of young merchants and buyers, as a result the company's strategic promotions. At present, there are over 160 million products listed on PChomestore Marketplace, making it Taiwan's largest mobile shopping site. It is also the only online marketplace that is traded on OTC (Listed in April, 2011). To shop, visit http://seller.pcstore.com.tw/.
PChomestore Inc. Milestone
Time
 
Milestone
Apr. 2010
 
Separated from PChome Group. Focused on PChomestore Online Mall business
Apr. 2011
 
PChomestre Inc. Listed on OTC
Jun. 2011
 
Store number on the platform exceeded 10,000
Jul. 2013
 
Listing number on the platform exceeded 10 million. PChomestore Marketplace officially launched, providing a selling platform with low barriers.
Nov. 2013
 
Invested in PChomePay Inc., which is an online payment business
Jul. 2014
 
Listing number on the platform exceeded 20 million.
Oct. 2014
 
Awarded the 14th "e-21 Golden Web Award - Shopping Mall Platform Award"
Nov. 2014
 
Free shipping for eligible purchase cross the site over NTD490
 
Awarded the 15th "Golden Finger Award - Website Services- Best E-commerce Award"
Jan. 2015
 
Launched APP
Apr. 2015
 
PChomestore Shopping Center was launched
Aug. 2015
 
Number of listings on the platform exceeded 50 million.
Sep. 2015
 
Store number on the platform exceeded 20,000
Nov. 2016
 
Number of listings on the platform exceeded 100 million.
Jan. 2017
 
PChomestore Marketplace launched free shipping for purchases over NTD199 collected at convenience stores
Mar. 2017
 
PChomestore Marketplace waiving credit card processing fees
Apr. 2017
 
PChomestore Marketplace launched free withdrawal
 
PChomestore Marketplace launched free shipping for purchases over NTD99 collected at convenience stores
Jun. 2017
 
PChomestore Marketplace launched free return processing fee for orders paid via ATM
 
Listings on the platform exceeded 150 million.
Jul. 2017
 
PChomestore Marketplace app officially launched
Aug. 2017
 
PChomestore Marketplace starts offering free collection at convenience store
Media Contact
Ogilvy Public Relations on behalf of PChomestore Marketplace
Melody Uy
Tel: 6213 6997 (O)
Email: Email Contact

EIN Presswire does not exercise editorial control over third-party content provided, uploaded, published, or distributed by users of EIN Presswire. We are a distributor, not a publisher, of 3rd party content. Such content may contain the views, opinions, statements, offers, and other material of the respective users, suppliers, participants, or authors.