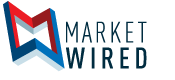 Yellowstone Landscape Expands in Texas With Opening of New Austin Location
/EINPresswire.com/ -- AUSTIN, TX--(Marketwired - October 06, 2017) - Yellowstone Landscape is one of the country's largest commercial landscaping firms, with locations across six Southern states. The newly opened Austin branch provides commercial landscape maintenance and enhancement services, including irrigation system management and exterior pest control, as well as commercial landscape installation and tree care services.
Yellowstone Landscape CEO, Tim Portland, said of the expansion, "We've been targeting an expansion into Austin for a number of years now. We're extremely proud of our longstanding client relationships in the greater Houston area. Many of our clients also own or manage properties in Austin, and have been asking us to provide services for those properties as well. We're looking forward to doing so and to building new client and service relationships in Austin for many years to come."
Yellowstone Landscape's Austin location will be led by Jeremy Sutton. Mr. Sutton holds a bachelor's degree from Texas A&M University, and comes to the company with significant experience in management of large scale commercial landscaping operations in the greater Austin area. Yellowstone's Austin operations are located at 1209 West Anderson Lane, Austin, TX 78757. Local candidates with landscape maintenance experience are encouraged to apply in person, or send their resume to careers@yellowstonelandscape.com.
About Yellowstone Landscape
Yellowstone Landscape is a full service commercial landscaping company, committed to delivering professional landscape services including Landscape Design, Landscape Installation, Landscape Maintenance, Irrigation Installation and Repair, and Tree Care Services. Founded in 2008, and headquartered in Palm Coast, Florida, Yellowstone Landscape currently serves community associations, local municipal governments, resorts, commercial properties, apartment communities, and corporate, educational, and healthcare campuses from its branch facilities in Florida, Georgia, New Mexico, North Carolina, South Carolina, and Texas. More information about Yellowstone Landscape may be found at www.yellowstonelandscape.com.
Joseph Barnes
Marketing Director
Yellowstone Landscape
phone: (386) 437-6211
email: Email contact