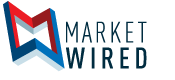 Green Merchant Processing: High Risk Merchant Processing
/EINPresswire.com/ -- REDONDO BEACH, CA--(Marketwired - Oct 5, 2017) - GreenMerchantProcessing.com Clarifies Payment Processing Features -- GreenMerchantProcessing.com, a dedicated payment processing firm servicing the high risk market, today announced a clarification of its payment processing service features.
In a press release dated September 14, GreenMerchantProcessing.com said that it offered "Free vault placement and cash pickups via Brinks/Loomis armored trucks, as well as a Visa debit card and the ability to pay bills electronically without your bank account."
GreenMerchantProcess.com would like to clarify the statement to read: "Free vault placement and cash pickups, as well as a Visa debit card and the ability to pay bills electronically without your bank account."
We do not have an existing relationship with either Brinks or Loomis.
About GreenMerchantProcessing.com
GreenMerchantProcessing.com is an award-winning, industry-leading provider of technology-enabled payment processing for merchants of any size in the U.S. and Canada. GMP offers a consultant's approach to helping you manage your business, while saving you time and money.
Our commitment to best practices & superior customer service begins the moment that you contact us. We always answer the phone with bilingual sales representatives and a dedicated representative for our clients. There are no hidden fees and no escalating rates.
After you have signed on, your personalized account representative will be there every step of the way to answer any questions you might have 24 hours a day, seven days a week, thus, allowing our customers to achieve a dominant competitive advantage. We anticipate the needs of our partners better than anyone else and drive our entire team. We bring a high level of environmental and social responsibility to our day-to-day operations and incorporate ecological considerations into all business decisions.

EIN Presswire does not exercise editorial control over third-party content provided, uploaded, published, or distributed by users of EIN Presswire. We are a distributor, not a publisher, of 3rd party content. Such content may contain the views, opinions, statements, offers, and other material of the respective users, suppliers, participants, or authors.