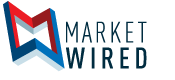 Momentous Entertainment Group Accelerates Restructuring of Its Poolworks Subsidiary
/EINPresswire.com/ -- LAS VEGAS, NV--(Marketwired - Oct 5, 2017) -  Momentous Entertainment Group, Inc. ("Momentous") (OTC PINK: MMEG), an online social media network company vertically organized into four business areas: social networking, social gaming, ecommerce consumer products and services, and OTT streaming media content creation and distribution, announced today that Poolworks, Germany (a wholly owned subsidiary of Momentous Entertainment Group) ("Poolworks" or the "Company") filed for what's called in Germany a "Insolvenzplan". This is similar to a United States based Chapter 11 style "restructuring & reorganization" process whereby Poolworks stays in business and continues to fully operate while working with a court appointed administrator to resolve all debt issues with Poolwork's creditors. 
When Momentous acquired Poolworks in February of this year, along with it came millions of dollars in legacy debt created by former Poolworks owners. With the purchase of Poolworks, Momentous took on this legacy debt in good faith and worked tirelessly with the creditors to renegotiate, reduce and resolve these obligations. While this effort did have some success, it became clear that certain debt holders were not going to relent on their demands for large payments to be made in a short timeframe, which quickly became a significant burden for the Company. To protect the Company, its assets, and its value, management of both Poolworks and Momentous collectively decided it was in the Company's best interests to take this action.
The result of Poolworks filing this restructuring plan is as follows:
Poolworks will continue full operations with all revenues being attributed to the Company.
Poolworks main social networks, MeinVZ and StudiVZ, will continue to operate with no expected interruptions in service.
Employees of Poolworks will remain on staff, with their wages being paid by Germany's social security administration.
Poolworks' strategic relationships with its advertising, gaming, and content partners are anticipated to remain and continue to grow.
Development of Poolworks new version 2.0 social media platform will continue as planned.
While we have our work cut out for us in restructuring the Company, we're highly confident Poolworks will emerge as a stronger and more sustainable company, without the burden and limitations that came with several legacy issues. We expect this process to take approximately 8-10 months to complete.
Poolworks greatly appreciates the understanding of our partners on this matter and for their willingness to continue working with us as we rebuild the Company and prepare to launch the new platform.
Momentous CEO Kurt Neubauer stated, "The Poolworks restructuring plan with make the roll out of the new platform and the Company stronger than it ever could have been prior to these actions being taken."
About Momentous Entertainment Group (MMEG)
Momentous Entertainment Group, Inc. (MMEG) is an online social media network company. It is vertically organized into four business areas: social networking, social gaming, ecommerce sold consumer products and services, and OTT (Over-The-Top) streaming media content creation and distribution.
With millions of online registered users worldwide, Momentous' value proposition serves multiple stakeholders: 1) Social network users, 2) OTT streaming content users, 3) Online gamers, and 4) Consumers looking to buy products and services through our e-commerce portal and our social network. 
Please note the Company may use social media to communicate with the public. This communication may include information that could be deemed material information. As a result, the Company encourages interested parties to review the information that it posts on the following social media channels: Facebook (https://facebook.com/momentousent13), Twitter (https://twitter.com/momentousent13), and LinkedIn (https://www.linkedin.com/company/15878606).
To learn more, visit Momentous Entertainment Group's websites: Corporate Site: www.momentousent.com, Music Site: www.momentousmusic.com and Music One Corp: www.music1.biz. 
Forward-Looking Statements
This press release may contain forward-looking statements, including information about management's view of Momentous Entertainment Group Inc's (MMEG) future expectations, plans and prospects. In particular, when used in the preceding discussion, the words "believes," "expects," "intends," "plans," "anticipates," or "may," and similar conditional expressions are intended to identify forward-looking statements. Any statements made in this news release other than those of historical fact, about an action, event or development, are forward-looking statements. These statements involve known and unknown risks, uncertainties and other factors, which may cause the results of MMEG to be materially different than those expressed or implied in such statements. These risk factors and others are included from time to time in documents MMEG files with the Securities and Exchange Commission, including but not limited to, its Form 10-Ks, Form 10-Qs and Form 8-Ks. Other unknown or unpredictable factors also could have material adverse effects on MMEG's future results. The forward-looking statements included in this press release are made only as of the date hereof. MMEG cannot guarantee future results, levels of activity, performance or achievements. Accordingly, you should not place undue reliance on these forward-looking statements. Finally, MMEG undertakes no obligation to update these statements after the date of this release, except as required by law, and also takes no obligation to update or correct information prepared by third parties that are not paid for by MMEG.

EIN Presswire does not exercise editorial control over third-party content provided, uploaded, published, or distributed by users of EIN Presswire. We are a distributor, not a publisher, of 3rd party content. Such content may contain the views, opinions, statements, offers, and other material of the respective users, suppliers, participants, or authors.