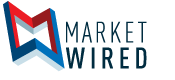 Ubiquitech Software Corp. offers update on its CryptoBuy.com division and first look at new CryptoBuy logo and App icon
/EINPresswire.com/ -- DENVER, CO--(Marketwired - Oct 5, 2017) - Ubiquitech Software Corp. (OTC PINK: UBQU) CEO and the management of (UBQU) give update on new CryptoBuy.com division, and also offer shareholders first-look at the CryptoBuy.com logo and App icon. The Company is pleased to announce that CryptoBuy.com is currently in development and the Company expects this division to have similar growth potential as its main division HempLife Today™.
CryptoBuy.com is being developed to serve the burgeoning new cryptocurrency market that is currently growing exponentially. Through CryptoBuy.com, UBQU expects to capture a large share of the growing Cryptocurrency services arena that is experiencing over $7 billion in digital tokens changing hands every day, and an over 400% market cap growth this year, totaling nearly $150 billion.
The new CryptoBuy.com logo was designed to look authoritative and memorable, with the icon portion indicating block-chain technology. It is this icon that will be easily recognized and available in App stores. The Company looked at dozens of concepts and designs before deciding on the CryptoBuy logo and icon and it is from this look that the Website is being designed.
The Company reports that it is in developmental stage one of this division and that includes: Website design, programming, copy and content writing, team collaboration, and preliminary advertising campaign planning.
CryptoBuy will not only consist of a branded front-end site where people can find all of the important crypto information, cryptocurrency quotes, and current news and articles, but will also feature a full application (web and mobile app) of cryptocurrency trader tools where new and novice traders can access the following:
1. Real-time quoting of cryptocurrencies in top exchanges
2. Full-suite cryptocurrency charting software
3. Robust alert service
4. Portfolio logging and tracking service
5. ICO portfolio logging, tracking, and notifications of ICO coin exchange listings
6. News alerts
7. Trading calculation area designed to help members calculate difficult calculations on exchanges, wallets, and other areas
8. Basic and advanced education services
9. And more
CryptoBuy.com will offer traders a full suite of trading tools that mitigates the need for traders to visit numerous sites in order to trade efficiently. With CrytoBuy.com, all pertinent information will be conveniently available on one easy to use and navigate CryptoBuy.com Website. Giving traders a much-needed one-stop shopping solution that allows them to do all of their trading, research, education and tracking from the CryptoBuy.com site before executing trades on an exchange. Our research indicates that a site (like CryptoBuy.com) is vitally needed in the cryptocurrency market today.
The new division will be monetized through website and mobile app advertising, trading education services, as well as monthly membership fees, and more. The Company believes that CryptoBuy.com will be another multi-million dollar division and further details about the monetization of the site will come in future press releases.
CEO James Ballas said, "We are well underway on our Cryptobuy.com division and the excitement within the company is high because we believe this will be another big profit center for the UBQU brand. In addition, because we are doing so much pre-launch of this division, we expect growth to be brisk once we launch, and, the costs to create this division are minimal as it is predominantly in-house talent we are utilizing. I also love the logo the team conceived as it really goes to the look and feel of the division we are building."
Luke Dreyer added, "This new division fits us perfectly as we have staff members involved in the industry, as well as being investors in cryptocurrencies. So, this is a fun project for the Company as we proceed and lay out all the details in team meetings. With our knowledge of the industry and our marketing ability, and the low capital to start this division, we are very confident in the profitability of CryptoBuy, and we'll have more about this in future news to shareholders."
The Company wants to manage shareholder expectations concerning the development of the new CryptoBuy.com division and will not release a launch date until first quarter 2018. The Company wants shareholders to note that CryptoBuy.com is well into progress but involves many man hours in order to bring it to fruition. The Company expects this new division to grow alongside HempLife Today™ and to help make UBQU a giant in both industries.
CEO James Ballas adds, "As I've stated in the past, we believe in this company and we believe in our abilities to grow. We encourage all shareholders to be patient and watch us succeed."
About Ubiquitech
Ubiquitech Software Corp, through its subsidiaries is a dynamic multi-media, multi-faceted corporation utilizing state-of-the-art global internet marketing, DirectResponse (DRTV) Television, Radio, Internet Content, and traditional marketing to drive traffic to the new and emerging multi-billion dollar industries like its subsidiaries HempLifeToday™ and CryptoBuy.com
HempLifeToday™ focuses on the exciting and dynamic new thinking in the world today that recognizes the important health and life enriching enhancement that CBD Oil from the Hemp plant can bring. Through its network of quality USA growers HempLifeToday.com™ has developed multiple and proprietary CannazALL™ CBD oil products that include; It's popular CBD Tinctures, Concentrated Oils, GelCaps, Skin Salve, e-liquid, and CannazALL Pets CBD products all offered @ www.HempLifeToday.com
CryptoBuy.com focuses on the burgeoning new world of Crypto Currencies and is created to be a service to persons interested in tracking and trading the many existing and future Crypto Currencies worldwide.
This press release contains forward-looking statements. Words such as "expects", "intends'', "believes'', and similar expressions reflecting something other than historical fact are intended to identify forward-looking statements, but are not the exclusive means of identifying such statements. These forward-looking statements involve a number of risks and uncertainties, including the timely development and market acceptance of products and technologies, the ability to secure additional sources of finance, the ability to reduce operating expenses, and other factors described in the Company's filings with the OTC Markets Group. The actual results that the Company achieves may differ materially from any forward-looking statement due to such risks and uncertainties. The Company undertakes no obligation to revise or update any forward- looking statements in order to reflect events or circumstances that may arise after the after the date of this release.

EIN Presswire does not exercise editorial control over third-party content provided, uploaded, published, or distributed by users of EIN Presswire. We are a distributor, not a publisher, of 3rd party content. Such content may contain the views, opinions, statements, offers, and other material of the respective users, suppliers, participants, or authors.