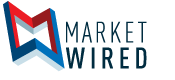 HypSports, the Ultimate Fantasy Sports Platform for Gamers, Adds Hockey to its Existing Sports and Esports Lineup
Collect, Craft and Upgrade Your Way to the Ultimate Roster with New Collections Feature
HypSports Hockey
Click here for high-resolution version
HypSports Collectibles
Click here for high-resolution version
HypSports Collections
Click here for high-resolution version
HypSports Lineup
Click here for high-resolution version
/EINPresswire.com/ -- ORLANDO, FL--(Marketwired - October 04, 2017) - HypSports -- a mobile gaming innovator created by the brightest, most experienced talent behind the Tiger Woods PGA TOUR franchise and the groundbreaking free-to-play mobile versions of Madden NFL -- today announced support for the National Hockey League's 2017-18 season and addition of the new Collections feature to its free fantasy sports and esports platform. Through free challenges and events, HypSports gamers accumulate real-world athletes in ever-improving fantasy rosters. These athletes are then pitted against the lineups of other HypSports gamers in head-to-head competitions where the athletes' real-world performances determine overall winners. The HypSports app is available for Android and iOS devices, as well as on Facebook.
The newly introduced Collections feature allows HypSports players to improve their rosters from a full catalog of professional sports and esports leagues, including pro football, basketball, baseball, esports' League of Legends -- and now hockey. Gamers playing HypSports can now earn a variety of Collectibles to complete Collection sets that unlock even greater rewards. For example, gamers trying to add a MVP hockey superstar forward, wing or goalie to their rosters could acquire him by first collecting and then trading specific collectible items.
With HypSports' Collections feature, players can upgrade their rosters and star players to produce more fantasy points in an easy-to-learn but challenging strategic experience akin to popular digital titles like the card-collection focused Hearthstone, role-playing titles like Star Wars: Galaxy of Heroes and arcade-sports simulations like Madden Mobile. Rather than determining their rosters upfront with a fantasy draft, HypSports gamers continue to enhance their lineups throughout the season, boosting their competitiveness as they acquire, trade and upgrade players on a regular basis.
Unlike traditional fantasy portals that focus on a single sport, HypSports also drives year-round engagement through a singular cross-sport profile that allows players to use valuable in-game currency across multiple sports and esports. A key game mode for every profile is the recently announced Season Showdown, which allows players to compete in multi-stage fantasy sports events throughout the entire regular season and postseason, making every real world gameday -- all the way to the Super Bowl, World Series and even the LCS World Championships -- matter to HypSports fans as much as they do to their favorite pro athletes and pro gamers.
"The new Collections feature applies traditional mobile game mechanics of collecting and crafting to fantasy sports -- something that has never been done before," said Mike Taramykin, CEO and co-founder of HypSports. "With the NHL season kicking off this week, we think hockey fans -- as well fans of all the other sports already included in HypSports -- are really going to love this feature that delivers sports and esports in an engaging and rewarding new way."
HypSports is available to download free on the App Store for iPhone and iPad, Google Play for Android devices and on Facebook.
For more information about HypSports, visit www.hypsports.com.
A full press kit with screenshots, trailer, art and logos is available here: http://uberstrategist.link/HypSports-PressKit.
About HypSports
HypSports is developed by a team of sports games, mobile games, and fantasy sports veterans, with decades of experience developing sports-focused products. With a successful track record of more than two decades of hit video game development, the HypSports team knows sports fans and gamers. Their first company, Hypnotix, created the popular Outlaw Sports series before being acquired by Electronic Arts in 2005. At EA SPORTS, the team led the Tiger Woods PGA TOUR franchise and launched the first groundbreaking free-to-play versions of Madden NFL.
HypSports gamifies the world of sports and esports and delivers it all to fans in a single free-to-play app. HypSports believes that the future of sports is in direct consumer engagement and micro-transaction, creating new opportunities that go beyond traditional sponsorship, licensing and merchandising models. HypSports' unique combination of sports and esports content creates always-on engagement for fans, teams, leagues and their sponsors.
Image Available: http://www.marketwire.com/library/MwGo/2017/10/4/11G146216/Images/HypSports-Hockey-01-20f0cdd22b5ba523a93a253fe1e4f365.jpg
Image Available: http://www.marketwire.com/library/MwGo/2017/10/4/11G146216/Images/HypSports-Hockey-02-9b02b0e3c77bbf6397d971c5892fcf05.jpg
Image Available: http://www.marketwire.com/library/MwGo/2017/10/4/11G146216/Images/HypSports-Hockey-03-450039cb04a2b96e8c6cde941e516578.jpg
Image Available: http://www.marketwire.com/library/MwGo/2017/10/4/11G146216/Images/HypSports-Hockey-04-69cbbc19319899529df1756b2901b22e.jpg


EIN Presswire does not exercise editorial control over third-party content provided, uploaded, published, or distributed by users of EIN Presswire. We are a distributor, not a publisher, of 3rd party content. Such content may contain the views, opinions, statements, offers, and other material of the respective users, suppliers, participants, or authors.