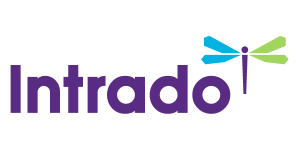 Moog Aircraft Services Asia Incorporated in Singapore
/EIN News/ -- EAST AURORA, N.Y., Oct. 03, 2017 (GLOBE NEWSWIRE) -- Moog Inc. (NYSE:MOG.A) (NYSE:MOG.B) and SIA Engineering Company ("SIAEC") today announced the formation of a joint venture company, Moog Aircraft Services Asia. Moog holds a 51% equity stake in the company and SIAEC holds the remaining 49%. The operation will reside in a new facility in Singapore. SIA  Engineering  Company  (SIAEC)  is  a  major  provider  of  aircraft maintenance,  repair  and  overhaul (MRO) services in the Asia-Pacific.

The joint venture company will provide maintenance, repair and overhaul services for Moog manufactured flight control systems fitted to new generation aircraft including the Boeing 787 and Airbus A350.
"The new facility will not only enhance Moog's world class service network within Asia Pacific, but will further enable the delivery of efficient cost effective services as part of Moog's Total Support Program," said Mark Brooks, Moog's General Manager for Commercial Aircraft Services.
Moog's Total Support program provides airlines with a comprehensive range of services for Moog products, including flight hour based inventory and maintenance support solutions throughout the aircraft lifecycle.
About Moog
Moog Inc. is a worldwide designer, manufacturer, and integrator of precision control components and systems. Moog's high-performance systems control military and commercial aircraft, satellites and space vehicles, launch vehicles, missiles, automated industrial machinery, wind turbines, marine and medical equipment. Additional information about the company can be found at www.moog.com. 
Contact:
Ann Marie Luhr
716-687-4225