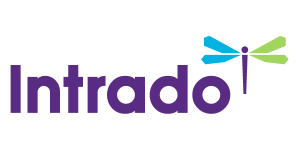 Oak Street Funding's Dennen Leads Panel at RIA Industry Event
Sophisticated Deal Makers Learn How to Use Responsible Debt
/EIN News/ -- INDIANAPOLIS, Oct. 03, 2017 (GLOBE NEWSWIRE) -- For Oak Street Funding® (www.oakstreetfunding.com), a First Financial Bank company, lending to the RIA industry isn't enough. Oak Street goes beyond just lending – by providing RIA firms with an understanding of how they can use debt to support growth through acquisition and book of business transactions. 

Rick Dennen, President and CEO of Oak Street Funding, recently led a discussion at The Deals and Deal Makers Summit hosted by Echelon Partners in Newport Beach, CA. The Summit hosted interactive sessions, innovative networking, applied workshops and real deal experience from over 30 industry leading deal service providers and experts to a group of over 100 wealth management executives.
Dennen sat on a panel with two other industry experts to discuss "Mastering the Use of Debt in Deal Making," during which the most powerful, creative and successful applications of deal financing in the wealth and investment management industries were debated.
"There are major benefits to leveraging debt rather than relying totally on cash, equity or private investors; these advantages include being able to offer the seller liquidity at closing, potentially resulting in the ability to negotiate a lower price. This is in contrast to a deal in which the seller holds the majority of the financing and possibly commands a premium for their role in the financing process," said Dennen. 
Oak Street Funding has dominated lending in the insurance industry for years.  Upon being acquired by First Financial Bank, Oak Street expanded to provide capital for the RIA industry.  As a non-SBA, portfolio lender, Oak Street is able to provide lending solutions as high as $20MM without requiring personal assets for collateral. This along with having industry experts on staff who understand the day-to-day operations of an RIA firm, allows deal makers to have a competitive advantage and gain significant market share. 
Conference attendees also had the opportunity to engage with Dennen, one-on-one, during the "Ask the Experts" sessions. "The chance to share Oak Street's successes on a macro level during a panel presentation is great – more RIAs are able to understand how we can help their businesses grow. But the chance to sit down, face-to-face, with industry leaders is invaluable as it provides the chance to examine real world scenarios," added Dennen. 
About Oak Street Funding
Indianapolis-based Oak Street Funding (www.oakstreetfunding.com), a First Financial Bank company, provides commercial financing for financial service businesses, restaurant franchises through the First Franchise Capital (firstfranchisecapital.com) brand and third-party loan servicing for financial institutions. Oak Street Funding and First Franchise Capital utilize industry knowledge, proprietary technology and passion to deliver top-quality service and capital products to finance services professionals and franchise owners nationwide.
Media Contact:
Sharon Robbins, 317-428-3804
Sharon.robbins@oakstreetfunding.com