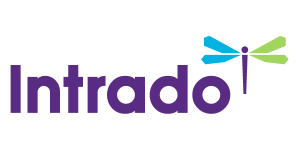 Strongbridge Biopharma plc Announces Proposed Public Offering of Ordinary Shares
/EIN News/ -- DUBLIN, Ireland and TREVOSE, Pa., Oct. 03, 2017 (GLOBE NEWSWIRE) -- Strongbridge Biopharma plc (NASDAQ:SBBP) (the "Company") today announced that it intends to offer and sell its ordinary shares in an underwritten public offering.  The Company also intends to grant the underwriters a 30-day option to purchase up to an additional 15% of the number of ordinary shares sold in the offering.  The offering is subject to market and other conditions and there can be no assurance as to whether or when the offering may be completed, or as to the actual size or terms of the offering.
Cantor Fitzgerald & Co. is acting as the sole book-running manager for the offering.
The Company intends to use the net proceeds from the offering for investment in expanded commercial infrastructure for KEVEYIS, continued development of RECORLEV and veldoreotide, commercialization expenditures, and for other general corporate purposes, which may include working capital, capital expenditures, acquisition of additional technologies or other forms of intellectual property, acquisition of assets or businesses that are complementary to its existing business, and general and administrative expenses.
A shelf registration statement relating to the ordinary shares was previously filed with the Securities and Exchange Commission (the "SEC") and declared effective on May 8, 2017.  A preliminary prospectus supplement and accompanying prospectus relating to the offering will be filed with the SEC and will be available on the SEC's website. Copies of the preliminary prospectus supplement (when available) and accompanying prospectus may be obtained from Cantor Fitzgerald & Co., Attention: Capital Markets, 499 Park Ave., 6th Floor, New York, New York 10022, or by e-mail at prospectus@cantor.com.
This press release shall not constitute an offer to sell or the solicitation of an offer to buy these securities, nor shall there be any sale of these securities in any state or other jurisdiction in which such offer, solicitation or sale would be unlawful prior to registration or qualification under the securities laws of any such state or other jurisdiction. Any offer, if at all, will be made only by means of the prospectus supplement and accompanying prospectus forming a part of the effective registration statement.
About Strongbridge Biopharma plc
Strongbridge Biopharma is a global commercial-stage biopharmaceutical company focused on the development and commercialization of therapies for rare diseases with significant unmet needs. Strongbridge's first commercial product is KEVEYIS® (dichlorphenamide), the first and only FDA-approved treatment for hyperkalemic, hypokalemic, and related variants of Primary Periodic Paralysis. KEVEYIS has orphan drug exclusivity status in the U.S. through August 7, 2022. In addition to establishing this neuromuscular disease franchise, the Company has a clinical-stage pipeline of therapies for rare endocrine diseases. Strongbridge's lead compounds include RECORLEV™ (levoketoconazole), a cortisol synthesis inhibitor currently being studied for the treatment of endogenous Cushing's syndrome, and veldoreotide, a next-generation somatostatin analog being investigated for the treatment of acromegaly, with potential additional applications in Cushing's syndrome and neuroendocrine tumors. Both RECORLEV and veldoreotide have received orphan designation from the U.S. Food and Drug Administration and the European Medicines Agency.
"Safe Harbor" Statement Under the Private Securities Litigation Reform Act of 1995
This press release contains forward-looking statements within the meaning of the federal securities laws. These statements involve risks and uncertainties that could cause actual results to differ materially, including, but not limited to, whether or not Strongbridge will be able to raise capital through the sale of ordinary shares or consummate the offering, the final terms of the offering, the satisfaction of customary closing conditions, prevailing market conditions, the anticipated use of the proceeds of the offering, which could change as a result of market conditions or for other reasons, and the impact of general economic, industry or political conditions in the United States or internationally. Additional risks and uncertainties relating to the proposed offering, Strongbridge and its business can be found under the heading "Risk Factors" in Strongbridge's annual report on Form 20-F for the year ended December 31, 2016, filed with the SEC on April 4, 2017, its Report on Form 6-K filed with the SEC on August 7, 2017, and in the preliminary prospectus supplement and accompanying prospectus relating to the offering to be filed with the SEC. Strongbridge assumes no duty or obligation to update or revise any forward-looking statements for any reason.
Contacts:
Corporate and Media Relations
Elixir Health Public Relations
Lindsay Rocco
+1 862-596-1304
lrocco@elixirhealthpr.com
Investor Relations
U.S.:
The Trout Group
Marcy Nanus
+1 646-378-2927
mnanus@troutgroup.com
Europe:
First House
Mitra Hagen Negård
+47 21 04 62 19
strongbridgebio@firsthouse.no
USA
900 Northbrook Drive
Suite 200
Trevose, PA 19053
Tel. +1 610-254-9200
Fax. +1 215-355-7389