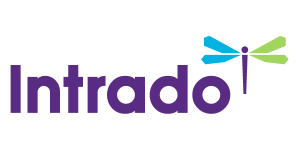 KV Private Equity Announces Acquisition of Off Grid Trailers
/EIN News/ -- EDMONTON, Alberta, Oct. 03, 2017 (GLOBE NEWSWIRE) -- KV Private Equity is pleased to announce that it has acquired Off Grid Trailers as the second investment of KV Private Equity Fund.

Off Grid Trailers manufactures rugged off-road expedition and teardrop trailers, which have been sold throughout Canada and the United States. Off Grid Trailers has rapidly established an enthusiastic following in the overlanding community, described by Overland Journal as "self-reliant adventure travel to remote destinations where the journey is the primary goal."
"Off Grid Trailers is an excellent addition to our recreational vehicle platform, with a product line that complements our recent investment in Northern Lite. We were immediately impressed by Mark's vision and emphasis on quality, and we are pleased that Mark will continue on with us as the General Manager of Off Grid Trailers," said Jonathan Herman, COO of KV Private Equity.
Mark Badgerow said, "I am excited to be partnering with the KV team, and really looking forward to taking Off Grid Trailers to the next level."
About KV Private Equity
KV Private Equity Inc. is based in Edmonton, Alberta and invests in lower mid-market operating businesses that are based in Western Canada, with established operations and strong growth potential. We are active partners in the businesses we invest in, with our hands-on involvement allowing us to leverage the financial expertise and extensive business experience of our professional staff and partners.
Contact Information
Jonathan Herman
Chief Operating Officer
KV Private Equity
780-901-7669
jon.herman@kvprivateequity.ca