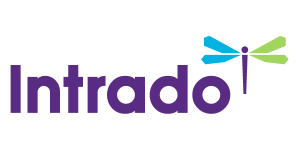 P&C Cybersecurity, Business Continuity Expertise available via new IDP Information Protection Services
New IDP offering delivers value-add security and compliance services to Insurers
/EIN News/ -- WYNCOTE, Pa., Oct. 03, 2017 (GLOBE NEWSWIRE) -- IDP, an IT services and SaaS core solutions provider for the property and casualty (P&C) insurance segment, is pleased to announce the launch of IDP Information Protection Services, which will enable insurers to address operational, compliance, and security challenges through business continuity planning, information security reviews, and corporate policy development and management services.

"In today's information intensive environment, carriers must address an increasingly frequent and complex array of cybersecurity and compliance issues, often with sparse IT resources and competing business priorities," said Dave Kerford, president of IDP. "With this new service, we're providing the additional bandwidth carriers need to manage these challenges in a timely, insightful, and operationally efficient manner."
As part of IDP Information Protection Services, IDP will offer business continuity and disaster recovery planning, information security reviews, and risk management planning among other services to enable the smaller carrier to continue business operations smoothly in an escalating cybersecurity and regulatory climate.
The new service was developed to be more effective than one time consulting engagements that typically push the work back to carriers. "We're changing the model here by providing ongoing, iterative and integrated services that leverage our deep domain expertise as an industry solution provider," said Mike Ianniccari, senior vice president, Network Operations for IDP. "We're finding that many carriers don't have effective company-wide risk management strategies in place to handle common cybersecurity incidents, and that's a real concern. IDP can identify gaps in existing policies and operations, and also work with carriers to implement information security policies and key programs to strengthen their cybersecurity initiatives." 
To get started, carriers can evaluate their current security procedures, incident response plans, and more with the IDP Information Protection Assessment, available here.
For more information about IDP or this release, please contact Steven Craig, SVP of Sales and Marketing for IDP, at 267-620-2448 or scraig@idpnet.com.
About IDP
IDP provides turnkey IT services and SaaS core systems, as well as comprehensive bureau reporting and information protection services for property and casualty (P&C) insurers, residual market plans, and program administrators. Drawing on deep insurance industry expertise and rich customer insights, IDP develops agile and affordable solutions which support new business growth, streamline processing, and produce cost savings almost immediately. For more information, please visit www.idpnet.com or call 800-523-6725.
Media Contact:
Steven Craig
SVP Sales and Marketing, IDP
267-620-2448
scraig@idpnet.com