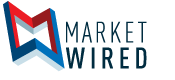 MEDIA ALERT: OneSpin Solutions Participation at DVCon Europe includes Panels, Tutorial, Paper Session Presentations, Product Demonstrations
Will Highlight Formal Verification Solutions for Automotive, Mission-Critical Applications, SystemC-, FPGA-Based Designs
/EINPresswire.com/ -- SAN JOSE, CA--(Marketwired - Oct 3, 2017) -
WHO: OneSpin® Solutions, provider of innovative formal verification solutions for highly reliable, digital integrated circuits (ICs)
WHAT: Will demonstrate its safety-critical formal verification for automotive and mission-critical applications, Quantify™ Fault Observation Coverage, SystemC/C++ Formal Verification Environment and Equivalence Checking-Field Programmable Gate Array (EC-FPGA) in Booth #402 at DVCon Europe.
WHEN: Monday and Tuesday, October 16 and 17. Exhibits are open Monday from 10 a.m. until 7 p.m. and Tuesday from 10:30 a.m. until 6:30 p.m.
WHERE: Holiday Inn Munich City Centre, Munich, Germany
OneSpin will participate in four technical sessions, beginning with a Monday Tutorial, "Next Generation ISO 26262-based Design Reliability Flows." Jörg Grosse, product manager Functional Safety, and Sanjay Pillay, Austemper Design Systems' chief executive officer (CEO), will demonstrate a complete safety development process. It will be held from 2:15 p.m. until 3:45 p.m.
OneSpin's CEO Raik Brinkmann chairs a session, "Firmware Verification, Software Design Techniques in Verification, High Level Synthesis," Tuesday from 1 p.m. until 2:30 p.m. Sergio Marchese, OneSpin's technical marketing manager, will offer a presentation at a Functional Safety session titled, "Formal Fault Propagation Analysis that Scales to Modern Automotive SoCs." It will be held Tuesday from 3:15 p.m. until 4:45 p.m.
Two panels will include the OneSpin perspective and insight. "The Best Tools for Driving Safety and Security in Automotive Applications," organized by OneSpin, will be held Tuesday from 9 a.m. until 10 a.m. and includes Jörg Grosse as a panelist.
Ashish Darbari, OneSpin's director of product management, is one of two panelists discussing "Intelligent Automation: How to Decide What to and What not to Automate?" with Moderator Krishnapriya Chakiat Ramamoorthy of Infineon. It will be held from 4:30 p.m. until 5:30 p.m.
OneSpin is a sponsor of attendee coffee breaks where beverages will be served in OneSpin logo mugs available to take home.
Dave Kelf, OneSpin's vice president of marketing, is a member of the DVCon Europe Steering Committee, serving as promotions and exhibits chair.
About OneSpin
OneSpin Solutions has established itself as a leader in formal verification through a range of advanced electronic design automation (EDA) solutions for digital integrated circuits. Headquartered in Munich, Germany, OneSpin is passionate about enabling users to address design challenges in areas where reliability really counts: safety critical verification, SystemC/C++ high-level synthesis (HLS) code analysis and FPGA equivalence checking. Its advanced formal verification platform and dedication to getting it right the first time have fueled dramatic growth over the past four years as it forges partnerships with leading electronics companies to pursue design perfection. OneSpin: Making Electronics Reliable.
Engage with OneSpin at:
Website: www.OneSpin.com
Twitter: @OneSpinSolution
LinkedIn: https://www.linkedin.com/company/onespin-solutions
Facebook: https://www.facebook.com/OneSpinSolutions
OneSpin, OneSpin Solutions, OneSpin 360, Fault Injection App (FIA), Fault Propagation Analysis (FPA), Fault Detection App (FDA) and the OneSpin logo are trademarks of OneSpin Solutions GmbH. All other trademarks are the property of their respective owners.
For more information, contact:
Nanette Collins
Public Relations for OneSpin Solutions
(617) 437-1822
Email Contact