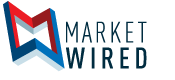 Sprott Resource Holdings Closes US$40 Million Investment in Chilean Producing Copper Mine
/EINPresswire.com/ -- TORONTO, ON--(Marketwired - October 03, 2017) - Sprott Resource Holdings Inc. ("SRHI" or the "Corporation") (TSX: SRHI) is pleased to announce the successful completion of its previously announced acquisition of 70% of the outstanding equity of S.C. Minera Tres Valles ("MTV") from the Vecchiola Group for an aggregate purchase price of US$39.9 million, consisting of US$33.5 million in cash and US$6.4 million in SRHI common shares. A total of 51,191,847 SRHI common shares were issued to the Vecchiola Group in connection with the acquisition.
"We are pleased to complete this transaction, which provides us with a majority position in a producing copper mining asset in Chile, one of the world's premier mining jurisdictions," said Steve Yuzpe, CEO of SRHI. "We look forward to working closely with our partners at the Vecchiola Group and the MTV management team to advance their development plan and bring this asset to its full operating potential."
Steve Yuzpe has been elected Chairman of MTV (renamed Minera Tres Valles SpA upon closing of the acquisition), and Michael Harrison has been elected to the Board of Directors, along with the interim SRHI nominee Rodrigo Soza. Other directors include Luis Vega Munoz (CEO of MTV) and Jose Monsalve, the nominee of Vecchiola Group.
Project Update
MTV has engaged International Mining Consultants ("IMC") of Tucson, Arizona to prepare a NI 43-101 compliant technical report focused on upgrading historical estimates on the MTV property, located near Salamanca, Chile. The technical report is currently expected to be completed in the first quarter of 2018.
About Sprott Resource Holdings Inc.
SRHI is a publicly-listed corporation transitioning into a diversified holding company focused on holding businesses in the natural resource industry. Based in Toronto, SRHI is a member of the Sprott Group of Companies and is managed by a team of leading resource investment professionals. SRHI's current holdings are concentrated in the mining, energy and agriculture sectors. SRHI takes an active role in the companies in which it invests and is committed to being a high-value partner to the management teams it backs and the co-investors who invest alongside SRHI. For more information about SRHI, please visit www.sprottresource.com.
Forward-Looking Information
Certain statements in this press release contain forward-looking information (collectively referred to herein as the "Forward-Looking Statements") within the meaning of applicable securities laws. The use of any of the words "expect", "anticipate", "continue", "estimate", "may", "will", "project", "should", "believe", "plans", "intends" and similar expressions are intended to identify Forward-Looking Statements. In particular, but without limiting the foregoing, this press release contains Forward-Looking Statements pertaining to SRHI's investment in MTV.
Although SRHI believes that the Forward-Looking Statements are reasonable, they are not guarantees of future results, performance or achievements. A number of factors or assumptions have been used to develop the Forward-Looking Statements, including the continued availability of quality management. Actual results, performance or achievements could vary materially from those expressed or implied by the Forward-Looking Statements should assumptions underlying the Forward-Looking Statements prove incorrect or should one or more risks or other factors materialize, including: (i) general economic, market, political and business conditions; (ii) commodity price fluctuations and uncertainties; (iii) risks associated with the mining industry in general (e.g., operational risks in development, exploration and production; delays or changes in plans with respect to exploration or development projects or capital expenditures; the uncertainty of estimates and projections relating to reserves, production, costs and expenses, and health, safety and environmental risks); (iv) other risks associated with SRHI's portfolio companies' industries; (v) those risks disclosed under the heading "Risk Management" in SRHI's Management's Discussion and Analysis ("MD&A") for the three and six-months ended June 30, 2017; and (vi) those risks disclosed under the heading "Risk Management" in SRHI's MD&A for the three-months ended March 31, 2017. The Forward-Looking Statements speak only as of the date hereof, unless otherwise specifically noted, and SRHI does not assume any obligation to publicly update any Forward-Looking Statements, whether as a result of new information, future events or otherwise, except as may be expressly required by applicable Canadian securities laws.