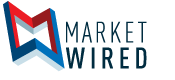 NUVIZ and Sena Team Up on Joint Development Product Offering for Motorcyclists
Leading innovators in head-up display technologies and Bluetooth communications for motorcycling to collaborate on one-of-a-kind new product
/EINPresswire.com/ -- SAN DIEGO, CA--(Marketwired - Oct 3, 2017) - NUVIZ, Inc., creators of the first all-in-one head-up display for motorcycle riders, today announced a joint partnership with Sena; the global leader in Bluetooth innovation for the motorsports, action sports and outdoor sports lifestyles. The companies will collaborate on a joint product offering for the motorcycling community, which is expected to be available in Q1 2018.
"Teaming up with SENA as the market leader in Bluetooth communication systems for bikers and our expertise as the only makers of Head-Up Display technology for motorcycling is a powerful collaboration that brings together experience, resources and marketing horsepower for the benefit of all riders," said Marcel Rogalla, CEO of NUVIZ. "We expect to introduce our innovative joint product development endeavor to a highly receptive motorcycling community in early 2018, and we look forward to continuing this relationship long term."
"It has been a pleasure to work side-by-side with the highly experienced team at NUVIZ on this project, and we look forward to the launch of this breakthrough new offering," said Tae Kim, CEO of SENA. "Both companies are deeply committed to the safety and comfort of motorcyclists around the world, which is why I am confident that this collaboration will deliver an important and much needed new offering for our riders."
ABOUT NUVIZ
NUVIZ, Inc. is a privately owned technology company based in San Diego, California and Salo, Finland. NUVIZ is backed by a strategic investment from Pierer Industrie AG, the parent company behind KTM Industries, Husqvarna Motorcycles, WP Suspension and Pankl Racing Systems. Founded upon the desire to empower riders with technology that improves their riding experience, the core leadership team of visionaries has formed an industry-leading team within the digital and mobile space. Combining their passion for motorcycling and powersports, and with decades of technological prowess, NUVIZ is revolutionizing the riding experience. NUVIZ's first product is an integrated Head-Up Display (HUD), designed specifically for the needs of motorcycle enthusiasts, and is the first product of this nature to go to market. To learn more about NUVIZ and its products, please visit www.rideNUVIZ.com.
ABOUT SENA
Sena Technologies, Inc. is the global leader in Bluetooth Innovation for the motorsports, action sports and outdoor sports lifestyles -- enabling real-time communication in the thick of the action. Sena offers its products worldwide through its global network of distributors, retailers and OEM partners. For information on Sena Technologies, Inc. and its products, please visit www.Sena.com

EIN Presswire does not exercise editorial control over third-party content provided, uploaded, published, or distributed by users of EIN Presswire. We are a distributor, not a publisher, of 3rd party content. Such content may contain the views, opinions, statements, offers, and other material of the respective users, suppliers, participants, or authors.