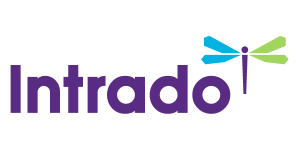 DTI Acquires Australian eDiscovery and eTrials Company NuLegal
NuLegal Expands DTI Capabilities in APAC
/EIN News/ -- ATLANTA and MELBOURNE, Australia, Oct. 02, 2017 (GLOBE NEWSWIRE) -- DTI, a global legal process outsourcing (LPO) company providing eDiscovery, management services, litigation support and court reporting, announced today the acquisition of Australia-based NuLegal, a leading provider of legal technology services.

NuLegal has provided eDiscovery and eTrial solutions to the Australian market since 2010. With a focus on providing a superior user experience for lawyers, NuLegal delivers innovative, efficient and cost-effective solutions to the legal profession.
"Both DTI and NuLegal clients in the region will benefit from expanded technologies, enhanced project management, and a wider breadth of managed services and consulting expertise," said Charlotte Pache, managing director, Australia/New Zealand at DTI.
The combination will deliver even more options to global and U.S. clients requiring support throughout the Asia Pacific region, and foster an even stronger environment for secure and compliant cross-border data transactions.
"We are excited about joining the leader in the legal services industry," said Mark de Bruyn, director at NuLegal. "Our clients and employees will immediately benefit from being part of a global company and having access to resources that will allow us to scale in a way that other Australian providers cannot."
The entire NuLegal team will transition immediately to DTI, ensuring seamless coverage and no impact to service delivery. NuLegal will join DTI and Epiq Systems under their new brand name of  "Epiq" in the first quarter of 2018.
Terms of the deal were not disclosed.
About DTI
DTI is a legal process outsourcing (LPO) company serving law firms and corporations around the globe. DTI helps its clients accelerate the changes they must make to remain competitive. Its long-standing Australia business has primarily been focused on court reporting, providing services to a range of clients including the Fair Work Commission and the Supreme Court of Victoria. DTI is a preeminent leader in the management of information and processes. The company manages risks and minimizes costs associated with complex litigation and compliance functions. Its extensive experience in eDiscovery, managed services and litigation support is unmatched in the industry. To learn more about DTI's global footprint, flexibility, capacity and world-class project management, visit www.DTIGlobal.com.
About NuLegal
NuLegal is a legal technology company specializing in the delivery of eDiscovery and eTrial services to the Australian market. NuLegal is passionate about working with the legal profession to run litigation more efficiently and has proven success with high volume litigation, including the biggest class actions ever run in Australia. With extensive experience in cloud computing, NuLegal also brings a cutting-edge approach to legal technology service delivery which sets it apart in the industry. For more information visit www.nulegal.com.au.
Press Contact Jill Brown 
jbrown@DTIGlobal.com 
+1 (713) 933-2905