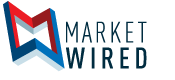 New crop of students exploring agriculture and food granted Monsanto Fund Opportunity Scholarships
/EINPresswire.com/ -- WINNIPEG, MANITOBA--(Marketwired - Oct 2, 2017) - With four available jobs for every agriculture graduate today there has never been a better time for students from both rural and urban locations across the country to consider an education in agriculture or an agriculture/food-related field.
That's just the path 65 students who have earned $1500 Monsanto Fund Opportunity Scholarships are starting down as they enter their first year of agriculture or food-related studies at Canadian universities and colleges this fall. Unique to the winners' list this year is a student who grew up on an Alpaca farm in the Yukon.
"Farming in the isolated north has its own unique set of challenges where the winters are brutally long, the climate is unforgivingly dry and the cost of supplies ridiculously high," wrote Kataya Ulrich from Northern Spirit Alpaca Farm located just outside the city limits of Whitehorse, Yukon. "But global warming is beginning to alter the realities of our harsh climate. Our winters are not as cold and we are experiencing more moisture and a longer growing season. The agricultural economy is growing and with the right focus, I think it has the potential for great success."
Traditionally the Monsanto Fund Opportunity Scholarship Program required applicants to be from a farm and entering agriculture or an agricultural-related field of study. In honour of the program's 25th anniversary last year, and the recognition of the close connection between farming and food, eligibility for the Opportunity Scholarship Program was extended to students pursuing studies in food-related fields of study, regardless of whether they grew up on a farm or not.
"Our program has always been about supporting young people in their pursuit of a diploma or degree in agriculture because we need the very best to consider agriculture as a career path so our industry can continue to grow and prosper," said Trish Jordan, director of public and industry affairs with Monsanto Canada. "Our decision to open up the program to students interested in a food-related career was driven by a desire to close the gap between farming and food. It also acknowledges that agriculture truly is all about food."
Thousands of deserving Canadian students have received a total of more than $1.9 million since the scholarship program launched using corporate funds in 1991. Transition to the Monsanto Fund in 2012 has enabled more students to win scholarships due to consistent funding for the program.
All applications were reviewed by an independent judging panel comprised of: Robert Adamson, consultant and program director with Pembina Trails School Division; Johanne Ross, Executive Director of Agriculture in the Classroom-Canada.; JoAnne Buth, Chief Executive Officer of the Canadian International Grains Institute; Crystal Jorgenson, Communications Specialist with the Faculty of Agricultural and Food Sciences at the University of Manitoba; Ellen Pruden, Education and Promotion Manager for the Manitoba Canola Growers Association; and Brigitte Burgoyne, Communications Manager, Richardson International.
Administered on behalf of the Monsanto Fund by Agriculture in the Classroom-Manitoba Inc. (AITC-M), the scholarship program received 156 applications from across Canada this year.
"We are thrilled to serve as the independent administrator of the Monsanto Fund Opportunity Scholarship Program," said Sue Clayton, executive director of AITC-M. "Our organization is focused on connecting students to agriculture, exposing them to the role agriculture plays in their lives and opening their eyes to the many opportunities available to build a career in agriculture. It's rewarding for us to see so many students wanting to explore education and careers in agriculture."
Contact us for information on the stories of scholarship winners near you. Details on the launch of the 2018 Monsanto Fund Opportunity Scholarship Program will be released in February 2018 and will also be available online at www.monsanto.ca.
About the Monsanto Fund
The Monsanto Fund, the philanthropic arm of the Monsanto Company, is a not-for-profit organization dedicated to strengthening the communities where farmers and Monsanto Company employees live and work. Visit the Monsanto Fund at www.monsantofund.org.
About Monsanto Canada
Headquartered in Winnipeg, MB, Monsanto Canada Inc. is part of the larger global Monsanto Company. Monsanto is committed to bringing a broad range of solutions to help nourish our growing world. We produce seeds for fruits, vegetables and key crops - such as canola, soybeans and corn - that help farmers have better harvests while using water and other important resources more efficiently. We work to find sustainable solutions for soil health, help farmers use data to improve farming practices and conserve natural resources, and provide crop protection products to minimize damage from pests and disease. Through programs and partnerships, we collaborate with farmers, researchers, non-profit organizations, universities and others to help tackle some of the world's biggest challenges. To learn more about Monsanto, our commitments and our more than 20,000 dedicated employees, please visit: www.monsanto.ca or follow us on Twitter @MonsantoCda.
NOTE: The complete list of 2017 Monsanto Fund Opportunity Scholarship winners, by province, is included below.
2017 Monsanto Fund Opportunity Scholarship Winners
| | | | | | | |
| --- | --- | --- | --- | --- | --- | --- |
| ALBERTA | | | | SASKATCHEWAN | | |
| Gwyn Beatty | | Chauvin, AB | | Jasmin, Bautz | | Middle Lake, SK |
| Joelle Benoit | | Girouxville, AB | | Elizabeth, Berenik | | Moose Jaw, SK |
| Cole Chesterman | | Edgerton, AB | | Chris Dykema | | Vanguard, SK |
| Jessica Dugan | | Sherwood Park, AB | | Mercedes Kuny | | Tisdale, SK |
| Emmalyn Elgersma | | Brooks, AB | | Dena Lamb | | Regina, SK |
| Alyssa Henderson | | Bashaw, AB | | Amanda Mitchell | | Bracken, SK |
| Cassandra Klaas | | Claresholm, AB | | Jordan Mitchell | | Battleford, SK |
| Erika MacDonald | | St. Albert, AB | | Kyra Morozowski | | Glaslyn, SK |
| Miranda Miranda | | Red Deer, AB | | Sara Olexsyn | | Wakaw, SK |
| Afke Muller | | Hays, AB | | Cheyenne Quam | | Kendal, SK |
| Grace Nimco | | Colinton, AB | | Brylan Radtke | | Webb, SK |
| Kaitlin Rose | | Champion, AB | | Laine Radwell | | Fort Qu'Appelle |
| Jourdyn Sammons | | Gleichen, AB | | Jessica Renkas | | Lumsden, SK |
| | | | | Shynelle Scherbey | | Ituna, SK |
| | | | | Brantley Wasmuth | | Battleford, SK |
| MANITOBA | | | | | | |
| Luke Bossuyt | | Oak Bluff, MB | | | | |
| Margaux Cassagne | | Ste. Agathe, MB | | | | |
| Logan Cline | | Belmont, MB | | | | |
| Elisabeth Crick | | Morris, MB | | | | |
| Jared Hulme | | MacGregor, MB | | | | |
| Kate Lexetier | | Fisher Branch, MB | | | | |
| Magdalena Melnychuk | | Balmoral, MB | | | | |
| Ashlyn Pizzey | | Binscarth, MB | | | | |
| Michelle Pottinger | | Neepawa, MB | | | | |
| Emily Turner | | Souris, MB | | | | |
| Luke Van Damme | | Glenora, MB | | | | |
| Owen Wolf | | Fannystelle, MB | | | | |
| | | | | | | |
| ONTARIO | | | | QUEBEC | | |
| Adrienne Agueci | | Toronto, ON | | David Billette | | Valleyfield, QC |
| Connor Charlton | | Merlin, ON | | Maxence Landry | | St-Cyprien de Napierville, QC |
| Nicole Corley | | Lindsay, ON | | Florence Paradis | | Boucherville, QC |
| Ashley DeJong | | Baltimore, ON | | Luc Roy | | Saint-Jules, QC |
| Taylor Flewwelling | | Earlton, ON | | | | |
| Karlie Haining | | Vineland, ON | | | | |
| Samantha Kennedy | | Omemee, ON | | MARITIMES | | |
| Derrick Knill | | Bornholm, ON | | Brooke Boonstoppel | | Dumfries, NB |
| Joshua Moran | | Berwick, ON | | Thian Carman | | Barton, NS |
| Mikayla Ringelberg | | Troy, ON | | Brayden Lewis | | Kingston, NS |
| Bryce Ruppert | | Delhi, ON | | Beth Murray | | Debert, NS |
| Hannah Symington | | Watford, ON | | | | |
| Abbey Taylor | | Belmont, ON | | | | |
| Matthew Vermey | | Blenheim, ON | | YUKON | | |
| Josh Weber | | Newbury, ON | | Kataya Ulrich | | Whitehorse, YK |
| Noah Weber | | Wheatley, ON | | | | |