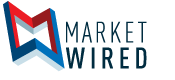 BERNINA of America Recognized BERNINA Fashion Fund Recipient During the Noir Runway Event at Fashion X Dallas
Winner presented with a BERNINA 560 sewing machine valued at 3,399
BERNINA Fashion Fund winner, Chasity Sereal (along with her two daughters) received a BERNINA 560 sewing machine during the Fashion X Dallas Noir Runway event.
Click here for high-resolution version
/EINPresswire.com/ -- AURORA, IL--(Marketwired - Oct 2, 2017) - BERNINA of America, the premier manufacturer of sewing, embroidery and quilting machines, recognized Designer, Chasity Sereal, a Houston-based designer known for non-traditional wedding gowns, formal gowns, and prom dresses, as the BERNINA Fashion Fund Recipient at Saturday night's Noir Runway event at Fashion X Dallas. During the event, Chasity was presented with a BERNINA 560 (B 560) sewing machine valued at $3,399. The BERNINA Fashion Fund is a partnership between BERNINA and Fashion X which was established in 2014 to support local emerging designers who show incredible talent.
"It's our pleasure to recognize Chasity Sereal with the versatile BERNINA 560 sewing machine," said Amy Sherfinski, Director of Marketing for BERNINA of America. "This machine will give Chasity the ability to design and produce new collections with ease and precision. BERNINA values the creativity of young, talented emerging designers like Chasity, who are the future of fashion and style. We hope the machine gives her the ability to design more inspiring gowns."
The B 560 features a five-inch high-resolution color touch screen to navigate its wide range of features and functions. It features a simple yet classic design that sewists will appreciate, along with 476 total stitch patterns, an automatic thread cutter and a stitch width up to 9 mm. The B 560 also offers an optional embroidery module and is compatible with BERNINA's cutting edge software, DesignWorks. For more information, visit www.bernina.com/5series. 
"As a self-taught designer, I am honored to have been chosen as the BERNINA Fashion Fund recipient and feel blessed to have been recognized among such a talented group of designer peers," said Chasity Sereal. "Inspired by the late Alexander McQueen, I started my business in 2009 and never would have imagined this! I can't wait to put my BERNINA 560 sewing machine to work to create gowns that will make every woman's dream come true."
About BERNINA
Founded in Switzerland more than 100 years ago, BERNINA is the world's premier manufacturer with a proven reputation for offering quality state-of-the-art sewing, quilting and embroidery machines, overlockers, and embroidery software. BERNINA's leadership is marked by an impressive number of ambassadors, industry leaders, influencers and bloggers, who chose to partner with the company. BERNINA products are sold in the United States through a network of over 400 fully trained independent dealerships that also offer support and education. Select BERNINA and bernette machines, and BERNINA software can also be purchased online. BERNINA products are designed for beginning to advanced sewists and priced to meet a variety of budgets, with new products being introduced every year. You can follow BERNINA on Facebook: www.facebook.com/berninausa, Instagram: @BERNINAUSA, and Pinterest: www.pinterest.com/WeAllSew, and read BERNINA's WeAllSew blog at www.weallsew.com. To learn more about BERNINA and to find a Dealer, visit www.bernina.com or call (630)978-2500.
Image Available: http://www2.marketwire.com/mw/frame_mw?attachid=3172331