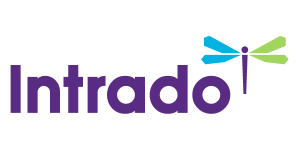 Wabtec Acquires AM General Contractor, A Manufacturer Of Safety Systems For Transit Cars
/EIN News/ -- WILMERDING, Pa., Oct. 02, 2017 (GLOBE NEWSWIRE) -- Wabtec Corporation (NYSE:WAB) has acquired AM General Contractor (AM), a manufacturer of safety systems, mainly for transit rail cars.  Based in Europe, AM has annual sales of about $25 million.  

AM manufactures primarily fire protection and extinguishing systems, including a patented, infra-red technology solution.  The company also provides related aftermarket services and components for both rail and industrial markets.
Raymond T. Betler, Wabtec's president and chief executive officer, said:  "AM adds new, safety- and technology-related products to our portfolio.  Its growth opportunities include an expanding retrofit market over the next five years, driven by European Union regulations.  In addition, AM's technology offers expansion opportunities into new geographic markets including the UK, India and China."
Wabtec Corporation is a leading global provider of equipment, systems and value-added services for transit and freight rail.  Through its subsidiaries, the company manufactures a range of products for locomotives, freight cars and passenger transit vehicles. The company also builds new switcher and commuter locomotives, and provides aftermarket services. The company has facilities located throughout the world.
Contact:
Tim Wesley
Phone: 412.825.1543
E-mail: twesley@wabtec.com 
Website: www.wabtec.com
Wabtec Corporation
1001 Air Brake Avenue
Wilmerding, PA 15148