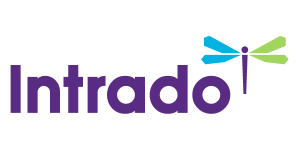 Alipay teams up with Nordic partners to bring "smart tourism" to Chinese visitors 
/EIN News/ -- HANGZHOU, China, Sept. 22, 2017 (GLOBE NEWSWIRE) -- Alipay, the world's largest online and mobile payment platform, operated by Ant Financial Services Group ("Ant Financial", "Ant"), today announced that it has signed separate MoUs with Finpro (Finland), Svensk Handel (Sweden) and the Scandinavian Tourist Board, which will enable merchants across Nordic region to accept payment via Alipay and reach Chinese customers before, during and after their visit via Alipay's in-app marketing platform.

This will bring Chinese tourists the same convenient payment and travel experience that they enjoy in China.
Douglas Feagin, President of International Business, Ant Financial Services Group, said, "Alipay has been leading the trend of smart living in China. People not only use Alipay for payment, but also for settlement of all types of needs in their daily life. As part of our globalization strategy, we are focused on working with local partners to bring this smart lifestyle to Chinese tourists, no matter where they go."
Over 500 merchants in Finland already accept Alipay and are searchable on Alipay's Discover Platform, including well-known brands in Helsinki such as Marimekko, Iittala and Marja Kurki. Finland's latest addition to the Alipay ecosystem is retail giant Stockmann. ePassi, a leading e-payment company in Europe, and the largest e-wallet in Finland, has been working with Finpro, a government owned organization promoting trade, investment and tourism in Finland, to promote Alipay among merchants in the country.
Alexander Yin, CFO of ePassi, said, "Together with Alipay, we are building a smart tourism ecosystem for Chinese tourists. Now Chinese users have an easy and flexible way to enjoy a full Finnish shopping experience without a language or currency barrier. The convenient payment experience starts when a Chinese tourist books his or her flight ticket and hotel room online, continues with shopping on Finnair flights between China and Helsinki, and, once there, encompasses everything from hop-on-hop-off buses and sightseeing in Helsinki to shopping, dining, enjoying a classic Finnish sauna, and even meeting the Moomin in Naantali or Santa Claus up in Lapland."
In Sweden, several merchants including luxury watch shops have already launched Alipay through local partner Cimple in a network that is gradually expanding. Alipay's latest MoU with Svensk Handel ("Swedish Trade Federation"), the employers' association serving the entire trade and commerce sector, will see the two sides promote Alipay with Business Sweden, an organisation jointly owned by the Government of Sweden and representatives from the Swedish business community. Swedish State Secretary to the Minister for EU Affairs and Trade Oscar Stenström witnessed the signing of the MoU.
Mr. Mats Hedenström, Head of Policy at Svensk Handel, said, "In Sweden, 90% of transactions are now cashless. We find it's a safe and efficient solution for both customers and merchants. Tourists may find some shops here don't accept cash at all. Svensk Handel's intention in signing up with Alipay is to make it more convenient for the growing group of Chinese visitors to enjoy shopping in Sweden."
In Norway, 2paynow, a leading mobile payment and tax refund marketing provider in Europe, and its sales partner APay are working with the Scandinavian Tourist Board to introduce Alipay services to the Norwegian market in September. Per Holte, Chairman of Scandinavian Tourist Board, said, "Numbers of Chinese tourists, especially free independent tourists (FITs), have been increasing rapidly in the recent years and China has become an important market for the Scandinavian tourism industry. We will further deploy Alipay services in this region with 2paynow to help local merchants understand and service Chinese tourists better, which will strengthen the advantages of Scandinavian countries as Chinese-friendly destinations."
Meanwhile, Nets, the largest Nordic vendor of digital receipt solutions, is also bringing Alipay to merchants in Denmark and beyond.
Alipay is now accepted by more than 10 million merchants across China and by bricks-and-mortar shops in 32 countries and territories.
According to the World Tourism Organisation, 2016 was another strong year for outbound tourism from China, the world's leading outbound market. International tourism expenditure grew by US$11 billion to US$261 billion, an increase of 12%. The number of outbound travellers rose 6% to 135 million in 2016.
About Alipay
Operated by Ant Financial Services Group, Alipay is the world's largest mobile and online payment platform. Launched in 2004, Alipay currently has over 520 million active users and over 450 financial institution partners globally. Alipay has evolved from a digital wallet to a lifestyle enabler. Users can hail a taxi, book a hotel, buy movie tickets, pay utility bills, make appointments with doctors, or purchase wealth management products directly from within the app. In addition to online payments, Alipay is expanding to in-store offline payments both inside and outside of China. Over 10 million brick-and-mortar merchants now accept Alipay across China. Alipay's in-store payment service is covering more than 30 countries across the world, and tax reimbursement via Alipay is supported in 24 countries and regions. Alipay works with over 250 overseas financial institutions and payment solution providers to enable cross-border payments for Chinese travelling overseas and overseas customers who purchase products from Chinese e-commerce sites. Alipay currently supports 27 currencies.
About Ant Financial
Ant Financial Services Group is focused on serving small and micro enterprises, as well as individuals. With the vision "bring the world equal opportunities," Ant Financial is dedicated to building an open ecosystem of Internet thinking and technologies while working with other financial institutions to support the future financial needs of society. Businesses operated by Ant Financial Services Group include Alipay, Ant Fortune, Zhima Credit and MYbank.
For more information on Ant Financial, please visit our website at www.antgroup.com; or follow us on Twitter @AntFinancial.
Media Enquiries 
Ant Financial 
Xinyun Yang
xinyun.yang@antfin.com 
+86 138 1689 6301