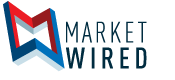 Reign Sapphire Corp. to Quadruple Successful Influencer Campaign
/EINPresswire.com/ -- BEVERLY HILLS, CA--(Marketwired - Sep 28, 2017) - Reign Sapphire Corp. (OTCQB: RGNP) ("Reign" or the "Company"), a direct-to-consumer, branded and custom jewelry company, today announced the expansion of its social media influencer campaigns across all its retail brands.
Over 500 social influencers have promoted and continue to promote the unique, niche jewelry products of Reign Sapphires, Coordinates Collection, and Le Bloc brands on Instagram and Facebook.
The Company plans to further emphasize influencer targeting in its marketing plan to drive product sales and intends to expand the number of social influencers to 2,000 in the coming months.
"Successful social media marketing is central to Reign brands' sales growth and we are delighted to announce the expansion of this channel because of the superior ROI it delivers," commented Reign CEO Joseph Segelman.
Additional details on marketing ROI's may be found in our recently released investor presentation posted on our corporate website and filed as part of our Form 8-K on September 5, 2017.
About Reign Corporation:
Reign Sapphire Corp. (OTCQB: RGNP) is a Beverly Hills-based, D2C branded and custom jewelry company with three niche brands: Reign Sapphires: ethically produced, millennial targeted sapphire jewelry, Coordinates Collection: custom jewelry, inscribed with location coordinates commemorating life's special moments, and Le Bloc: classic customized jewelry. http://www.reignsc.com
Forward Looking Statements
This press release includes "forward-looking statements" within the meaning of the U.S. federal securities laws, which statements may include information regarding the plans, intentions, expectations, future financial performance, or future operating performance of Reign Sapphire Corporation ("Reign" or the "Company"). Forward-looking statements are based on the expectations, estimates, or projections of the Company's management as of the date of this press release. Although Reign's management believes these expectations, estimates, or projections to be reasonable as of the date of this presentation, forward-looking statements are inherently subject to significant business risks, economic and competitive uncertainties, or other contingencies, which could cause the Company's actual results or performance to differ materially from what may be expressed or implied in the forward-looking statements. Important factors that could cause Reign's actual results or performance to differ materially from the forward-looking statements include those set forth in the "Risk Factors" sections in the Company's filings with the Securities and Exchange Commission, including the risks set forth in the company's Annual Report on Form 10-K for the year ended December 31, 2016, which is available for viewing on the SEC's EDGAR website. These forward-looking statements speak only as of the date of this press release and, except as required by law, Reign specifically disclaims any obligation to update these forward-looking statements, even if new information becomes available in the future.

EIN Presswire does not exercise editorial control over third-party content provided, uploaded, published, or distributed by users of EIN Presswire. We are a distributor, not a publisher, of 3rd party content. Such content may contain the views, opinions, statements, offers, and other material of the respective users, suppliers, participants, or authors.