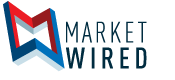 Youngevity Introduces Saveur Natural Food to North America and UK Markets
Previously Only Available in Australia and New Zealand, Youngevity Launches Unique Line of Spices Inspired by Cuisines from Around the World
/EINPresswire.com/ -- SAN DIEGO, CA--(Marketwired - Sep 26, 2017) - Youngevity International, Inc. (NASDAQ: YGYI), a leading omni-direct lifestyle company, today announced the launch of Saveur Natural Food, now available for the first time for purchase in the U.S., Canada and UK.
A new category in Youngevity's food and beverage offerings, Saveur's pre-mixed spices were first made available in June of 2017, but only to customers in Australia and New Zealand. Subsequent to this initial launch, sample kits were sold at Youngevity's recent annual convention in Dallas this August in anticipation of commencing distribution in North America and the UK.
Saveur's spices are meticulously sourced by the Company's international product development team. Each of the different rubs, seasonings, spices, salts, and mixes are ETO- and PPO-free, lab-tested, gluten free and steam-sterilized to ensure the highest quality. This uniquely natural approach is expected to help bolster Youngevity's goal of delivering exceptional nutrition and healthy lifestyle solutions to everyday people.
Initially Youngevity will offer over 40 rubs, seasonings, and mixes and will feature suggested recipes in catalog, text and in many cases video formats, showcasing Youngevity distributors and associates preparing meals inspired by many international cuisines enhanced by Saveur's flavorful products. Visit Youngevityusa.com or Click Saveur Spices for more information.
"We believe Saveur Natural Foods aligns perfectly with our overall brand identity," stated Dave Briskie, President and CFO of Youngevity. "This ideal combination of all-natural ingredients and delicious taste should strike the perfect lifestyle balance for our distributors and customers around the world."
Youngevity was founded upon the pioneering principles of Dr. Joel Wallach; always looking forward to the betterment of society. Today Youngevity continues to meet this mission with groundbreaking products, innovative services and a fulfilling business opportunity individually defined through flexibility and personal lifestyle choices. And in this Pursuit of Betterment, the Company continues to build and grow its Youngevity Be The Change Foundation. 100% of the profits from Youngevity Be the Change Coffee, and other special products highlighted on the Foundation website finance Foundation operations. 
About Youngevity International, Inc.
Youngevity International, Inc. (OTCQX: YGYID), is a leading omni-direct lifestyle company -- offering a hybrid of the direct selling business model, that also offers e-commerce and the power of social selling. Assembling a virtual Main Street of products and services under one corporate entity, Youngevity offers products from the six top selling retail categories: health/nutrition, home/family, food/beverage (including coffee), spa/beauty, apparel/jewelry, as well as innovative services. The Company was formed in the course of the summer 2011 merger of Youngevity Essential Life Sciences with Javalution® Coffee Company (now part of the company's food and beverage division). The resulting company became Youngevity International, Inc. in July 2013. For investor information, please visit YGYI.com. Be sure to like us on Facebook and follow us on Twitter.
Safe Harbor Statement
This release contains forward-looking statements within the meaning of the Private Securities Litigation Reform Act of 1995. In some cases, forward-looking statements can be identified by terminology such as "may," "should," "potential," "continue," "expects," "anticipates," "intends," "plans," "believes," "estimates," and similar expressions, and includes statements regarding Saveur's products bolstering Youngevity's goal of delivering exceptional nutrition and healthy lifestyle solutions to everyday people, aligning perfectly with Youngevity's overall brand identity, and striking the perfect lifestyle balance for Youngevity distributors and customers around the world. These forward-looking statements are based on management's expectations and assumptions as of the date of this press release and are subject to a number of risks and uncertainties, many of which are difficult to predict that could cause actual results to differ materially from current expectations and assumptions from those set forth or implied by any forward-looking statements. Important factors that could cause actual results to differ materially from current expectations include, among others, our ability to successfully market and sell the Saveur products, our ability to continue to maintain compliance with the NASDAQ requirements, the acceptance of the omni-direct approach by our customers, our ability to expand our distribution, our ability to add additional products (whether developed internally or through acquisitions), our ability to continue our financial performance, and the other factors discussed in our Annual Report on Form 10-K for the year ended December 31, 2016 and our subsequent filings with the SEC, including subsequent periodic reports on Forms 10-Q and 8-K. The information in this release is provided only as of the date of this release, and we undertake no obligation to update any forward-looking statements contained in this release on account of new information, future events, or otherwise, except as required by law.

EIN Presswire does not exercise editorial control over third-party content provided, uploaded, published, or distributed by users of EIN Presswire. We are a distributor, not a publisher, of 3rd party content. Such content may contain the views, opinions, statements, offers, and other material of the respective users, suppliers, participants, or authors.