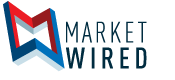 Ubiquitech Software Corporation CEO offers update and clarification of Company performance and achievements for 2017, in open letter to shareholders
/EINPresswire.com/ -- DENVER, CO--(Marketwired - Sep 26, 2017) - Ubiquitech Software Corp. (OTC PINK: UBQU) Issues the following Letter to its shareholders:
"I would like to take this time to address UBQU shareholders directly so that shareholders have a better understanding of the Company, and its goals and strategies. While it is not possible to update you on all that has been accomplished so far, this year, I do want to clarify a few things moving forward so that when news is put forth it will be more meaningful and shareholders will also have a better understanding.
We've been busy, and we are really seeing the efforts of the Company coming to fruition as we enter into the fall and winter. Growing a successful Company with new divisions while managing shareholder expectations is a task for sure, but, we are committed to this, and want our shareholders to understand our model, our methods, and what we believe this will bring us. So, I would like to make this more of a conversation and address shareholders directly today.
Let's start with HempLife Today... This is our premiere division, it is doing great, and we are experiencing consistent growth as shown by our quarterly financials. Our Cannazall CBD products are the finest and purest we can make them, and our growing customer base is a testament to our products, our fast shipping, and our exceptional customer service. Bottom line is the customer gets the finest USA grown and formulated CBD products possible, and with our rebates and discounts our products are the most competitively priced on the market today. In addition, if a customer has a problem or concern, our support staff takes care of it right away. In fact, I will state emphatically, that the only situation where we don't have a fast solution for a customer is when we don't know about it. This is how we have made this Company successful and we are always making improvements to customer support to improve this system, and we always will.
Our 24 Hour Toll-Free CBD information line has proven to be very popular, and it helps to educate the customer about CBD in general, and HempLife Today. This is very important as CBD is still only truly known to less than 10% of the public, and there must be an education process in order to create a new customer, and this is what our system is designed to do from top to bottom, to educate people about CBD and the benefits of being a HempLife Today customer. That is what it takes to get new customers and we want our shareholders to understand that this has proven to be the best way to grow the Company, through education, and we believe our foresight on this will be the difference between continued growth for HempLife Today, and many other Companies that will fall away as we proceed.
Often, we are asked why Cannazall is not in stores or in other retail outlets at this time, and if you think of CBD products like any other product then being in stores would seem a good idea.
However, this is not the case with CBD products and we have seen very slow CBD sales at the retail level at this point, as people just don't know what CBD is. Yes, we do, and shareholders do, and others know about CBD and its many benefits. But, not a significant amount of the general population to make retail sales profitable to us now, as we've even seen local mall kiosks in several markets shut down after just a few weeks because the operators failed to understand the key point of educating the customer.
Our market research indicates that retail sales are costly and not as effective as internet sales at this time and that is why we focus so much on our Internet footprint, and not, inferior retail sales and trade shows that do not offer the reach and profit opportunity that a global Internet brand, as HempLife Today is desiring to become, offers. Yes, there will come a time when retail sales can help the Company, and we will aggressively pursue this when the time is right. But right now the Company anticipates faster growth with the plans that we have. Do understand that my background is advertising, DRTV, Infomercials, short form commercials, and radio, as both on camera talent and scriptwriter, and, if the Company could go forth today with an Infomercial on our products we would do so, and be very successful no doubt. But, the climate is just not right for that at this point. But, it will be in the future, and we will be ready for it.
In the meantime, from our new Website and our new upcoming Cannazall Pets products, to our free samples, referral and rebate offers, to our immense and growing Internet presence, our direct mail campaigns, and our proven education process that systematically creates more customers month after month. HempLife Today is poised to start growing at an even more rapid rate, and, we will continue to strive for our goal of $50,000,000 in annual sales, or more, within the next five years, and the Company wants shareholders to know that no opportunity goes overlooked by UBQU management.
Now, something very important that has not been addressed properly, and I take full responsibility for this, is the name change, or lack of name change. I do not have to be reminded as to how I stuck my neck out on this subject and was not able to follow through. I can only tell you that for over 15 months this was the plan and we were moving ahead, and this was always the number one topic of all strategic meetings. However, month after month of delays and some legal opinions actually proved fortuitous, from our perspective, and we believe the Company moves forward even stronger remaining as UBQU as the Company could be vulnerable if we were only a hemp Company, and we do not want to be limited to this. We have a lot of experience on our management team and staff, and we are capable of so much more. Why limit the Company's future growth and opportunity by staying in one genre, as, simply put, remaining as UBQU offers more opportunity for the Company, for our shareholders, and for the growth and strength of the Company as a whole. Some will agree, some will disagree, and we believe that time will prove us correct in this decision, but this was the main reason as to why we are staying as UBQU.
Another subject that has previously been addressed is the Company debt, but I will address it again. Debt and equity are both tools to help fund the growth of the company. These items along with working capital and cash flow are important drivers to research and development, corporate infrastructure, and the long-term growth of the company. Many factors go into the decision-making process, and are reviewed at all regular strategic planning meetings. These decisions are taken very seriously relative to our goals for the company.
In addition, the Company wants shareholders to be confident and to have questions answered in a timely manner in order to fully understand the investment opportunity. Therefore, we will soon be announcing a new and more complete IR department so that all emails and calls get the attention they deserve. Bear with us and we will get this done for you.
But please also bear in mind that the company will only release material information in its regular quarterly annual reports, and in regular press releases. The Company will make certain that relevant information is disseminated to all shareholders and the general public under market guidelines.
I can't possibly cover all the items that we are working on at HempLife Today, but suffice it to say that all items addressed in previous news are either on track or are already implemented. If you have questions about previous news please let us know and we will do our best to answer you.
Now, before finishing this open letter I am very excited to tell you all a little more about our newest division called CryptoBuy.com. Again, this goes with our main reason for keeping our name, as we believe this division could equal, or surpass, the success we have with HempLife Today. Crypto currencies are exciting, and they are not going away. Anyone who believes they could is not looking realistically at why these currencies are booming, and what drives this market. But, we have tech people on our staff, and available to us, that understand this genre as well as anyone on the planet and with our marketing department we know we can make CryptoBuy a success. If we did not know that we could succeed with CryptoBuy we would not be doing it. In addition, CryptoBuy is relatively inexpensive for us to develop as our programming and design for this project are in house and the funds already allocated. CryptoBuy.com is being designed to enhance the profitability of UBQU, not to take away from our already profitable divisions. Again, bear with us and we will have a lot more about CryptoBuy in the coming weeks and months.
I also want to let you all know that we will do our best to keep you updated on Company progress but will refrain in giving advance notice of the day or date for a news release. I have been the one pushing for this within the Company, as I love to keep you informed, but when other decisions are made and we can't keep to a stated schedule I know it affects shareholders and your plans. Just know that we will always keep you informed of important progress and quarterly financials.
In closing, I know that everything is not addressed here and we will of course have more news as we proceed. But there is something I have said to some shareholders and I fear it has been taken as a negative. That is my statements that if a shareholder doesn't believe in the Company they should not buy shares. I mean this only in the most positive of terms, as I am excited about this Company, and all that we are doing, and I want shareholders to be excited too. So, I will say it again more clearly; If you do not believe in UBQU, our management, our vision, and what we are achieving then, no, I do not want you to buy shares in the Company. However, if you do believe in what we have achieved, and what we are doing, then by all means I love the fact that you have joined us, as we are going to do everything we can to continue to grow more divisions, like CrytoBuy.com, and to succeed, just as we have with HempLife Today."
Thank you,
James Ballas / CEO
About HempLife Today™
Hemp Life Today™ was created by a group of highly motivated, skilled and health minded people. Who have learned that Hemp, and Hemp related products, can be a great source of increased health, vitality, and overall well being in our lives. We also believe that high grade CBD (Canabidiol), could very well be the miracle supplement the world has been waiting for as more and more people discover the health benefits of this remarkable extract. hempLife Today™ offers its quality CBD products @ www.HempLifeToday.com
About Ubiquitech
Ubiquitech Software Corp, through its subsidiaries is a dynamic multi-media, multi-faceted corporation utilizing state-of-the-art global internet marketing, DirectResponse (DRTV) Television, Radio, Internet Content, and traditional marketing to drive traffic to the new and emerging multi-billion dollar industries like its subsidiaries HempLifeToday™ and CryptoBuy.com
HempLifeToday™ focuses on the exciting and dynamic new thinking in the world today that recognizes the important health and life enriching enhancement that CBD Oil from the Hemp plant can bring. Through its network of quality USA growers HempLifeToday.com™ has developed multiple and proprietary CannazALL™ CBD oil products that include; Its popular CBD Tinctures, Concentrated Oils, GelCaps, Skin Salve, e-liquid, and CannazALL Pets CBD products all offered @ www.HempLifeToday.com
CryptoBuy.com focuses on the burgeoning new world of Crypto Currencies and is created to be a service to persons interested in tracking and trading the many existing and future Crypto Currencies worldwide.
This press release contains forward-looking statements. Words such as "expects", "intends'', "believes'', and similar expressions reflecting something other than historical fact are intended to identify forward-looking statements, but are not the exclusive means of identifying such statements. These forward-looking statements involve a number of risks and uncertainties, including the timely development and market acceptance of products and technologies, the ability to secure additional sources of finance, the ability to reduce operating expenses, and other factors described in the Company's filings with the OTC Markets Group. The actual results that the Company achieves may differ materially from any forward-looking statement due to such risks and uncertainties. The Company undertakes no obligation to revise or update any forward-looking statements in order to reflect events or circumstances that may arise after the after the date of this release.

EIN Presswire does not exercise editorial control over third-party content provided, uploaded, published, or distributed by users of EIN Presswire. We are a distributor, not a publisher, of 3rd party content. Such content may contain the views, opinions, statements, offers, and other material of the respective users, suppliers, participants, or authors.