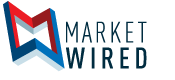 12 Retech Corporation Appoints Daniele Monteverde To Its Board of Directors
/EINPresswire.com/ -- CARSON CITY, NV and HONG KONG, CHINA--(Marketwired - Sep 26, 2017) - 12 Retech Corporation (OTC PINK: RETC) announced today that it has appointed Daniele Monteverde to its Board of Directors in an ongoing and permanent role. Mr. Monteverde is the co-founder, President and Director of the recently acquired 12 Japan, Inc. subsidiary. Mr. Monteverde also serves as Chief Financial Officer of 12 Retech Corporation and had been previously appointed to the 12 Retech Corporation board of directors on an interim basis.
Daniele Monteverde commented, "It is an honor for me to be asked to continue to serve as a permanent director. I have been working with the 12 Retech team for many years now and believe that we are starting to see the fruits of our labors. Our 12 Mirror installation integrated with Point of Sales and Inventory Management systems -- together called USXS -- at the flagship store of ITOYA in Ginza, Tokyo is showing the retailers of the world, how to attract customers into a department store and build a customer's engagement with that store via new and fun interactions. We are working diligently on additional opportunities across the globe."
Daniele Monteverde also commented, "Some of the interesting and larger opportunities in front of us have to do with the expansion of e-commerce with consumer brands. For brands that sell their wares in brick and mortar as well as e-commerce, we have the technology that keeps tabs on consumers who have been to the stores. The retailers can then touch that same consumer down the road and entice them to complete their purchase by either getting them to revisit the store or ordering the product on the retailer's or brand's website. Now wouldn't it be nice to be the owner of a consumer brand that benefits from these arrangements?"
Angelo Ponzetta, CEO of 12 Retech Corporation, commented, "When Daniele and I founded 12 Japan Limited, we knew that we had a concept that would revolutionize the way consumer goods are purchased. I am very pleased to have Daniele join our board of directors and continue the excellent work that he has been doing in furthering our vision for the future of retail. In his business career, he has been responsible for several merger and acquisition transactions. Daniele also has management experience across a number of different industries including the music industry, advertising, architecture and others. Now that our 12 Retech concept is becoming reality, we hope to show retailers and consumer brands around the world, what can be done to improve their business prospects."
About 12 Retech Corporation:
12 Retech Corporation (OTC PINK: RETC) is "Leading the Profitable Convergence of Retail and Online Commerce through Technology©". The Company currently has two operating subsidiaries: 12 Hong Kong Limited and 12 Japan Limited.
12 Retech Corporation manages our licensed technologies and is the developer, installer and operator of the Unifying Shopping eXperience System ("USXS"), proprietary technologies hosted on our 12 Mirror (iMirror) -- interactive electronic mirrors -- and our 12 Kiosk (iKiosk) -- interactive digital displays -- which can be installed in any high-traffic location and enhanced through our 12 Mobile-App. All the Company's products are uniquely designed to bridge physical and virtual Commerce by getting consumers back to the brick and mortar shopping centers and malls, to enjoy the next level of shopping experiences utilizing their smart phones with the 12 Mobile-App, with our in-store technologies and/or our online technologies which allow consumers to purchase products directly from videos posted online. Our technologies are created to build loyal repeat customers for our brand partners the world over. When our interactive products are placed in high-traffic locations like train stations, bus stops, airports, shopping venues and others, they provide media awareness with the ability for consumers to make purchases anywhere. 12 Retech Corporation operates through two subsidiaries: the development company 12 Hong Kong Limited, and the operating subsidiary 12 Japan, Inc. which deploys our products.
For more information visit our website at www.12retech.com
12 Retech Corporation is publicly traded in the United States on the OTC Markets under the symbol: RETC
About Daniele Monteverde:
2015-present • Founder & Vice President of 12 HOLDINGS, Inc. (HONG KONG) • Founder and Director of 12 JAPAN, Inc. Business Sector: IT, Mobile Applications, e-Commerce. 1987-present • Founder & President of Latina International Corporation, Inc. (TOKYO) Business Sector: Branding, Advertising. 1999-present • Founder & President of Arriba Entertainment, Inc. Business Sector: Music Production. 2005-present • President & CEO of Aquarium, Inc. Business Sector: Video production, video and TV-program editing, sound recording and mixing, video duplication, mobile content marketing and distribution. 2010-2011 • Founding partner & Vice-president of Alliance Global Partners, Inc. Business Sector: International network of independent companies active in the fields of advertising and communications. 2010-2012 • President & CEO of S International Architects, Inc. Concept development and architectural design of commercial, residential and special purpose buildings. Ph.D. in Engineering (Specialization in Business Administration) National University of Buenos Aires (U.N.B.A.) (February 1974).
Safe Harbor: This document contains certain forward-looking statements within the meaning of Section 27A of the Securities Act of 1933, as amended and Section 21E of the Securities Exchange Act of 1934, as amended, which are intended to be covered by the safe harbors created thereby. Investors are cautioned that all forward-looking statements involve risks and uncertainty, including without limitation, the ability of the Company to successfully implement its turnaround strategy, changes in costs of raw materials, labor, and employee benefits, as well as general market conditions, competition and pricing. Although the Company believes that the assumptions underlying the forward-looking statements contained herein are reasonable, any of the assumptions could be inaccurate, and therefore, there can be no assurance that the forward-looking statements included in this letter will prove to be accurate. In light of the significant uncertainties inherent in the forward-looking statements included herein, the inclusion of such information should not be regarded as representation by the Company or any other person that the objectives and plans of the Company will be achieved. In assessing forward-looking statements included herein, readers are urged to carefully read those statements. When used in the Annual Report on Form 10-K, the words "estimate," "anticipate," "expect," "believe," and similar expressions are intended to be forward-looking statements.

EIN Presswire does not exercise editorial control over third-party content provided, uploaded, published, or distributed by users of EIN Presswire. We are a distributor, not a publisher, of 3rd party content. Such content may contain the views, opinions, statements, offers, and other material of the respective users, suppliers, participants, or authors.