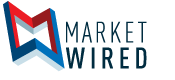 P&WC Signs Fleet Management(TM) Program (FMP(R)) Agreement with Latin America's Avianca for Full Fleet of PW127N Engines
Tailored Plan Combined with P&WC's FAST(TM) Prognostics Technology to Deliver Powerhouse Solution for Preventive Engine and Aircraft Management
/EINPresswire.com/ -- PALM BEACH, FLORIDA--(Marketwired - Sep 25, 2017) - Pratt & Whitney Canada announced today that it has signed a Fleet Management™ Program (FMP®) agreement with Avianca, one of Latin America's leading carriers and the world's second-oldest airline, to maintain its fleet of PW127N engines powering ATR72-600 aircraft. P&WC's FMP plan is a long-term, all-inclusive, pay-per-hour engine maintenance plan that will include the rollout of P&WC's FAST™ solution for advanced prognostics to Avianca's PW127N fleet. The combination of P&WC's FMP plan and FAST technology create a comprehensive solution for data-driven predictive and preventive engine and aircraft health management. P&WC is a subsidiary of United Technologies Corp. (NYSE:UTX).
"We are confident P&WC's FMP plan and FAST solution will provide long-term value to our clients, partners and investors by playing a role in helping us continue to deliver service excellence," said Miguel Angel Montoya Estrada, Technical VP, Avianca Holdings. "This agreement reflects our long-standing commitment to innovation, operational efficiency and business competitiveness through P&WC's high-quality maintenance support and world-class service network as well as rapid access to engine trend data after each flight."
Tailored specifically to Avianca's fleet needs, P&WC's FMP plan is a flexible, high value engine management solution that helps support lower operating costs and simplifies fleet operations management. It also serves as a financial planning tool to support more efficient cash flow management, while allowing airlines to focus on their core business of passenger and cargo transportation. Under this program, a P&WC-appointed team of experts, in conjunction with Avianca, will manage PW127 fleet maintenance to help deliver better returns on the customer's investment, customer satisfaction, peace of mind and outstanding engine reliability.
On the advanced prognostics side, P&WC's turnkey FAST solution will provide situational awareness about engine health, usage and trends by capturing, analyzing and sending full-flight data intelligence wirelessly minutes after the pilot shuts down the engines. FAST technology goes beyond traditional prognostics to give customers a turnkey solution for a fully connected, data-driven engine for proactive and predictive engine health management. For Avianca's fleet of ATR aircraft, the FAST solution will also help optimize engine performance by tracking the usage of "boost" and "super boost" modes, which the pilot can engage when additional power is required during takeoff. More than 1,200 FAST solutions have been delivered across numerous platforms, including 20 regional airlines.
"Together, our FMP plan and FAST solution are a powerful combination of maintenance predictability, cost control and deep engine insight that will help move Avianca toward a fully planned environment - where flights can remain on schedule and delays and cancellations can be avoided," said Satheeshkumar Kumarasingam, Vice President of Commercial Services, P&WC. "It's about delivering long-term value and peace of mind to our customers through innovative and flexible solutions aligned closely with their needs. Today's announcement with Avianca is a testament to our commitment to helping airlines manage their maintenance costs more effectively and increasing availability while offering better protection for their business and investment."
Under the FMP plan, Avianca will have full coverage for scheduled events, basic unscheduled engine repairs, low-cycle fatigue replacement, engine condition trend monitoring and engine freight, along with guaranteed turnaround time, customized support and more.
The FMP agreement is with the three airlines supported by Avianca Holdings S.A. including: Aerovias del Continente Americano S.A./Avianca S.A.; Aviateca S.A. and Islena de Inversiones S.A. de C.V./ Islena S.A. Avianca Holdings serves more than 100 direct destinations in 28 countries across the Americas and Europe. It is also the first customer for the PW127N, P&WC's latest engine for regional operators.
About Pratt & Whitney Canada
Founded in 1928, P&WC is a global leader in aerospace that is shaping the future of aviation with dependable, high-technology engines. Based in Longueuil, Quebec (Canada), P&WC is a subsidiary of United Technologies Corp. United Technologies Corp., based in Farmington, Connecticut, provides high-technology systems and services to the global aerospace and building systems industries.
Note to Editors:
Follow us on Twitter (www.twitter.com/pwcanada) and Facebook (www.facebook.com/PrattWhitneyCanada) for our latest news and updates.