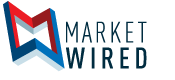 Detour Gold to Appoint Frazer Bourchier as Chief Operating Officer
/EINPresswire.com/ -- TORONTO, ONTARIO--(Marketwired - Sep 22, 2017) - Detour Gold Corporation (TSX:DGC) ("Detour Gold" or the "Company") is pleased to report that Mr. Frazer Bourchier will be joining the executive team as Chief Operating Officer effective January 3, 2018.
Mr. Bourchier is an experienced mining engineer with over 28 years of domestic and international experience in the mining industry. He spent over half his career working in open pit operations in both operational and corporate oversight capacities. He brings a combination of strong technical expertise, extensive site management and corporate level operating experience as well as strategic planning skills that will be highly valuable to Detour Gold.
Since 2012, Mr. Bourchier has held the role of Chief Operating Officer at Nevsun Resources where he provided leadership for the successful development of the copper and zinc expansion projects at the Bisha open pit operations with an impressive first quartile track record on safety performance underpinned by a strong imbedded safety culture. For the first 16 years of his career, he worked at Placer Dome (subsequently Barrick Gold) where he held positions of increasing responsibility including Mining Manager and General Manager at the Porgera open pit gold mine.
"We are excited to have attracted a high caliber individual with a diverse skill set, including having served as a COO for the past six years, with extensive experience in open pit mining and having worked in a variety of capacities for both smaller and larger mining companies," said Mr. Paul Martin, President and Chief Executive Officer. "Frazer is a highly respected leader known throughout the sector, and will play a significant role in further advancing the safe performance of the Detour Lake mine while building Detour Gold into a leading intermediate gold producer. We all look forward to working with him in the new year."
Mr. Bourchier is a Professional Engineer with a Bachelor's and Master's degrees in Applied Science and Engineering from the University of Toronto.
About Detour Gold
Detour Gold is an intermediate gold producer in Canada that holds a 100% interest in the Detour Lake mine, a long life large-scale open pit operation. Detour Gold's shares trade on the Toronto Stock Exchange under the trading symbol DGC.
Detour Gold Corporation, Commerce Court West, 199 Bay Street, Suite 4100, P.O. Box 121, Commerce Court Postal Station, Toronto, Ontario M5L 1E2.
Detour Gold Corporation
Paul Martin
President and CEO
(416) 304.0800
Detour Gold Corporation
Laurie Gaborit
Vice President Investor Relations
(416) 304.0581