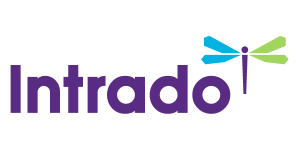 Andrew Peller Limited Announces the Final 2017 Annual and Special Meeting Voting Results
/EIN News/ -- GRIMSBY, Ontario, Sept. 21, 2017 (GLOBE NEWSWIRE) -- Andrew Peller Limited (TSX:ADW.A) (TSX:ADW.B) ("APL" or the "Company") announced the final voting results from its 2017 annual and special meeting (the "Meeting") of shareholders held on September 13, 2017. 
The total number of Class B Voting Shares represented by shareholders present in person or by proxy at the Meeting was 34, representing 83.01% of the 9,012,123 voting shares issued and outstanding as of the record date.
 Election of Directors - The following eight nominees were elected to serve as directors. The nominees and respective term limits were listed in the Company's management information circular dated July 31, 2017:


Nominee
   # Votes For   
    % Votes For   
# Votes
     Withheld     
% Votes
     Withheld     
Dino J. Bianco
7,480,070
99.99
980
0.01
Mark W. Cosens
7,480,970
100.00
80
0.00
Lori C. Covert
7,480,970
100.00
80
0.00
Richard D. Hossack Ph.D.     
7,480,970
100.00
80
0.00
Michelle E. Mallett
7,480,970
100.00
80
0.00
Perry J. Miele
7,480,970
100.00
80
0.00
A.  Angus Peller MD
7,480,970
100.00
80
0.00
John E. Peller
7,480,970
100.00
80
0.00
Appointment of Auditors – PricewaterhouseCoopers LLP was reappointed as the auditor of the Company (and the directors were authorized to fix their remuneration) by proxies as follows:


   # Votes For   
   % Votes For   
# Votes
     Withheld     
% Votes
     Withheld     
7,480,979
100.00
80
0.00
Approval of Share Based Compensation Plan – The resolution approving the adoption of the Share Based Compensation Plan was approved by proxies as follows:


   # Votes For   
   % Votes For   
# Votes
      Against     
% Votes
     Withheld     
7,476,772
99.94
4,278
0.06
Andrew Peller Limited is a leading producer and marketer of quality wines in Canada.  With wineries in British Columbia, Ontario, and Nova Scotia, the Company markets wines produced from grapes grown in Ontario's Niagara Peninsula, British Columbia's Okanagan and Similkameen Valleys, and from vineyards around the world. The Company's award-winning premium and ultra-premium VQA brands include Peller Estates, Wayne Gretzky, Trius, Thirty Bench, Sandhill, Red Rooster, Raven Conspiracy and Conviction. Complementing these premium brands are a number of popularly priced varietal brands including Peller Estates French Cross in the East, Peller Estates Proprietors Reserve in the West, Copper Moon, Black Cellar, and XOXO. Hochtaler, Domaine D'Or, Schloss Laderheim, Royal, and Sommet are our key value priced brands. The Company imports wines from major wine regions around the world to blend with domestic wine to craft these quality and value priced brands. The Company also produces wine based liqueurs and cocktails under the brand Panama Jack and a craft cider called No Boats on Sunday.  In October 2016, the Company launched its new Wayne Gretzky No. 99 Red Cask Canadian Whisky in certain markets across Canada and in 2017 expanded the Spirits portfolio with No. 99 Ice Cask, 99 Proof and No. 99 Canadian Whisky Cream products.  With a focus on serving the needs of all wine consumers, the Company produces and markets premium personal winemaking products through its wholly-owned subsidiary, Global Vintners Inc., the recognized leader in personal winemaking products. Global Vintners distributes products through over 170 Winexpert authorized retailers and more than 600 independent retailers across Canada, the United States, the United Kingdom, New Zealand, Australia, and China. Global Vintners award-winning premium and ultra-premium winemaking brands include Selection, Vintners Reserve, Island Mist, KenRidge, Cheeky Monkey, Traditional Vintage, and Cellar Craft.  The Company owns and operates 102 well-positioned independent retail locations in Ontario under The Wine Shop, Wine Country Vintners, and Wine Country Merchants store names. The Company also operates Andrew Peller Import Agency and The Small Winemaker's Collection Inc.; both of these wine agencies are importers of premium wines from around the world and are marketing agents for these fine wines. The Company's products are sold predominantly in Canada with a focus on export sales for Icewine and personal winemaking products. More information about the Company can be found at www.andrewpeller.com.
Andrew Peller Limited common shares trade on the Toronto Stock Exchange (symbols ADW.A and ADW.B).
For more information, please contact:
Mr. Brian D. Athaide, CFO and EVP Human Resources & Information Technology
(905) 643-0187 E-mail:  brian.athaide@andrewpeller.com