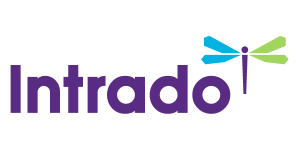 INSYS Therapeutics to Present at Cantor Fitzgerald Global Healthcare Conference
/EIN News/ -- PHOENIX, Sept. 21, 2017 (GLOBE NEWSWIRE) -- Insys Therapeutics, Inc. (NASDAQ:INSY) ("INSYS" or "the Company"), today announced that Saeed Motahari, President and Chief Executive Officer, and Andrew Long, Chief Financial Officer, will present at the Cantor Fitzgerald Global Healthcare Conference as follows:

The presentation will be webcast live at the aforementioned time, and archived for 30 days thereafter, via the Company's website at www.insysrx.com, under the Investors Section.
About INSYS
Insys Therapeutics is a specialty pharmaceutical company that develops and commercializes innovative drugs and novel drug delivery systems of therapeutic molecules that improve the quality of life of patients. Using proprietary sublingual spray technology and capabilities to develop pharmaceutical cannabinoids, INSYS is developing a pipeline of products intending to address unmet medical needs and the clinical shortcomings of existing commercial products. INSYS currently markets SUBSYS® (fentanyl sublingual spray) and SYNDROS® (dronabinol oral solution), a proprietary, orally administered liquid formulation of dronabinol. INSYS is committed to developing medications for potentially treating addiction to opioids, opioid overdose, epilepsy, and other disease areas with a significant unmet need.
SUBSYS® and SYNDROS® are trademarks of Insys Development Company, Inc., a subsidiary of Insys Therapeutics, Inc.
NOTE: All trademarks and registered trademarks are the property of their respective owners.
CONTACT:

Media Relations
Joe McGrath
Senior Director, Corporate Communications
INSYS Therapeutics
480-500-3101
jmcgrath@insysrx.com
Investor Relations
Jackie Marcus or Chris Hodges
Alpha IR Group
312-445-2870
INSY@alpha-ir.com