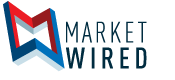 Contagious Gaming Announces Share Consolidation
/EINPresswire.com/ -- VANCOUVER, BC--(Marketwired - September 21, 2017) - Contagious Gaming Inc. (TSX VENTURE: CNS)(FRANKFURT: RHRC) ("Contagious Gaming" or the "Company") announces that Company has received approval from the TSX Venture Exchange to a consolidation on the basis of one (1) new common share for every ten (10) old common shares. The Company's shares will commence trading on a post-consolidated basis effective at the opening September 27, 2017 (the "Consolidation"). The post-consolidated common shares of the Company will be assigned a new CUSIP number of 210737300 (ISIN CA2107373003).
The Consolidation affects all shareholders uniformly (except for the treatment of post consolidated fractional common shares, as noted below) and will not affect any shareholder's proportional ownership interest in the Company. The principal effects of the Consolidation is that the number of common shares issued and outstanding has been reduced from approximately 81,857,479 pre-consolidation common shares outstanding to approximately 8,185,747 post-consolidated common shares.
No fractional post-consolidation common shares will be issued. Any fractional common shares resulting from the Consolidation will be rounded down to the nearest whole common share. The exercise or conversion price and the number of common shares issuable under any convertible securities of the Company will be proportionately adjusted to account for the Consolidation.
The Company is not changing its name and is not changing its trading symbol.
About Contagious Gaming
Contagious Gaming Inc. (TSX VENTURE: CNS) (FRANKFURT: RHRC) is a trusted software developer focused on providing dynamic gaming solutions for regulated gaming operators and lotteries around the world. Contagious Gaming offers sports betting, pool betting and iGaming solutions targeted at the online retail and mobile gaming markets. Our unique offering of content and technology can be delivered as a fully integrated service across a single, modern customer platform or can be offered as standalone verticals.
For more information on Contagious Gaming please visit www.contagiousgaming.com.
Neither the TSX Venture Exchange nor its Regulation Services Provider (as that term is defined in the policies of the TSX Venture Exchange) accepts responsibility for the adequacy or accuracy of this release.

EIN Presswire does not exercise editorial control over third-party content provided, uploaded, published, or distributed by users of EIN Presswire. We are a distributor, not a publisher, of 3rd party content. Such content may contain the views, opinions, statements, offers, and other material of the respective users, suppliers, participants, or authors.