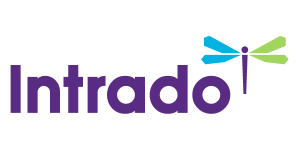 Bahá'ís of Chicago join worldwide celebrations to mark the 200th Anniversary of the Birth of Bahá'u'lláh, Founder of the Bahá'í Faith
Arts program on October 21 is free and open to all
/EIN News/ -- Chicago, Sept. 21, 2017 (GLOBE NEWSWIRE) -- Bahá'ís of Chicago will celebrate the 200th anniversary of the Birth of Bahá'u'lláh, the Founder of the Bahá'í Faith, on Saturday, October 21, 2017, 6PM-9PM at the South Shore Cultural Center (7059 S. South Shore Drive, Chicago, IL 60649) with music, dance, and presentations by local artists, including Van Gilmer, Emily Price, Second Nature Jazz Quintet, Deeply Rooted Dance Theater & Tsukasa Taiko.
The Chicago Bahá'í community, will join with millions of Bahá'ís around the world, to celebrate the transformative impact of Bahá'u'lláh's teachings. Bahá'u'lláh (1817-1892) was a spiritual teacher Who announced in 1863 that He was the bearer of a new divine message. Since then, His teachings have spread around the world, setting in motion a process of social transformation and community building which is unique in its global scope and diversity. Bahá'u'lláh's vision of the oneness of humanity sustains a worldwide Bahá'í community of more than 6 million representing over 250 countries, working daily to eliminate racial prejudice, establish the equality of women and men, provide for universal education and ensure economic justice.
About: In the unfoldment of Bahá'í history over the last two centuries, Chicago holds a distinguished place. The first public mention of the Bahá'í Faith in the western hemisphere took place at the Parliament of World Religions in 1893 in the building that now houses The Art Institute of Chicago. The Chicago Bahá'í community, founded in 1894, spearheaded a 40 year effort to construct the first Bahá'í House of Worship in North America, now standing on the shores of Lake Michigan in Wilmette. Since then, the teachings of Bahá'u'lláh have given rise to a global Bahá'í community dedicated to the promotion of peace, unity, and prosperity embracing the rich diversity of humanity.
FREE event - All ages. To learn more, go to: www.chicagobahais.org/bicentennial/.
Attachments:
A photo accompanying this announcement is available at http://www.globenewswire.com/NewsRoom/AttachmentNg/b9d03064-e0bc-45c5-aec7-b7f3b3f6ed73
Attachments:
A photo accompanying this announcement is available at http://www.globenewswire.com/NewsRoom/AttachmentNg/464d43df-bad0-495b-b306-a349bfafdb13
Mr. Savva Amusin
Spiritual Assembly of the Bahá'ís of Chicago
773-510-4481
chicago.bahai.bicentennial@gmail.com