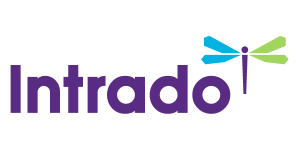 MLB Partners With Game Plan to Provide Post-Playing Career Transition Services and Resources to Major & Minor League Players
/EIN News/ -- NEW YORK, Sept. 21, 2017 (GLOBE NEWSWIRE) -- Major League Baseball and Game Theory Group International, Inc. (WeAreGamePlan.com) today announced a partnership to provide post-playing career transition services and resources to Major and Minor League Players via the Game Plan platform. 

MLB's partnership with Game Plan will include access to Game Plan's platform, which contains a career and mentor marketplace as well as assessment tools and on-demand learning courses that focus on life after sport and career development.  In addition to players, the customized Game Plan platform will be accessible to Major League Club personnel and other groups throughout Major League Baseball.  This innovative partnership is designed to support the objectives of MLB's Front Office and Field Staff Diversity Pipeline Program by providing dedicated career development resources to prepare players of all backgrounds for potential roles in the front office or on field staffs in the game after their playing careers end.
Paul Mifsud, MLB's Vice President and Deputy General Counsel, Labor Relations & Player Programs, said: "Even the most successful playing careers end.  Through our partnership with Game Plan, we hope to provide players with additional career development support as they prepare to embark on the next phase of their professional journeys."
Game Plan's partnership with MLB hits close to home.  Paul Hartzell, a Game Plan board member, was a two-sport varsity athlete at Lehigh University (basketball and baseball) and pitched in the big leagues for six seasons for the California Angels, Minnesota Twins, Baltimore Orioles and Milwaukee Brewers while Dalton Britt, account executive for Game Plan, was a standout baseball player at Liberty University and later played in the Detroit Tigers organization.
Vin McCaffrey, Founder and CEO of Game Plan, said: "MLB's passion and focus to help prepare their players for 'life after sport' is outstanding.  We are thrilled to partner with them as they invest into players' comprehensive development on and off the field.  It's a validation of Game Plan's mission of guiding 100% of athletes through 100% of their journey."
About Game Plan
Game Plan is a comprehensive athlete development platform with the mission to guide 100% of athletes across 100% of their journey.  The Game Plan platform unifies employer management (employer landing pages and jobs, athlete portfolios and comprehensive reporting), alumni/retired player management and virtual mentorship with eLearning courses and assessment instruments that are uniquely tailored to athletes.  To learn more, please visit:  http://www.wearegameplan.com/ and connect on Facebook (Game Plan), Twitter (@gameplanworks), and LinkedIn (Game Plan by Game Theory Group).
Christian Kuehne
Director of Customer Success
Christian@wearegameplan.com