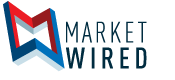 Bill4Time.com Offers Faster, Lower Cost Online Payment Solution
New ACH Payments gateway available to all subscribers
/EINPresswire.com/ -- BELLEVUE, WA--(Marketwired - September 21, 2017) - Bill4Time.com, a leading cloud-based time & billing software publisher, announced today it has enabled a new online payment gateway option for all its subscribers.
The new feature enables Bill4Time subscribers to issue online invoices and accept online payments at about 75% less cost* than traditional credit card gateways.
"ACH Payments offers a superior online payment experience for your clients," said Jeremy Diviney, President. "Clients won't have to write or mail checks, and they won't have to reenter credit card information when paying invoices. Best of all, ACH Payment transactions fund and process faster than credit cards, so payments show up sooner in your checking account."
Bill4Time worked with online payments company Stripe to add the new ACH Payments feature. Bill4Time subscribers must register with Stripe.com to receive payments via ACH.
Users can click here for a free, 30-day trial of Bill4Time.com including ACH Payments.
* ACH payments on Stripe cost 0.80%, capped at $5, with no monthly fees or verification fees.
About Bill4Time:
Founded in 2006, Bill4Time.com is one of the web's most experienced providers of cloud-based time and billing software with more than 50,000 registered users. The company is headquartered in Bellevue, Wash., with offices in Pittsburgh and New York.
Bill4Time offers two different cloud-based time & billing solutions: Bill4Time, for business consultants, accountants and other time-based professionals, and Bill4Time Legal, with added, legal-specific features including support for ABA Activity, Task, Expense codes, LEDES and Litigation Advisor exports, IOLTA Trust Accounting with summaries and reports, and integration with legal-specific merchant services such as LawPay.
Both versions offer 256-bit data security, an online payment portal, five levels of fully customizable user permissions, optional customizable invoices and reports, plus integration with popular services including PayPal, Stripe, QuickBooks, and Box.com.
For more information, please visit www.Bill4Time.com, or follow us on Facebook and Twitter.