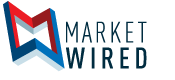 Trimax Corporation and Saavy Naturals Inc. Appoints Alan Breslaw as Chief Marketing Officer
Saavy Naturals Bay Rum and Hemp Line To Be Featured Monday September 25, 2017 on Fox Channel 31's Good Day Colorado
/EINPresswire.com/ -- CHATSWORTH, CA--(Marketwired - Sep 21, 2017) - Trimax Corporation, Inc. (OTC PINK: TMXN) (the "Company") and its wholly owned subsidiary Saavy Naturals Inc., is pleased to announce the appointment of Alan Breslaw as Chief Marketing Officer.
With a vast experience as Head of Sales and Marketing, as well as, Director of Revenue for two of the most popular social network portals in Europe www.planetromeo.com and www.hornetapp.com, Mr. Alan Breslaw brings to Trimax Corporation and Saavy Naturals over 25 years of experience in sales and online advertising. Mr. Breslaw also possesses a very thorough knowledge in sales and online advertising, which has proven to grow revenues for companies while increasing brand awareness.
Alan Breslaw, CMO of Trimax Corporation and Saavy Naturals Inc., stated, "I'm excited to join such an amazing and passionate team of professionals focused on truly 100% natural, luxurious products. I am confident that between my depth of experience and the incredible quality of our products, we will work well together in bringing Saavy Naturals to the masses through the digital marketplace."
Hugo Saavedra, CEO of Trimax Corporation and Saavy Naturals Inc., stated, "With the appointment of Mr. Breslaw as Chief Marketing Officer, we are now opening a new chapter for Trimax Corporation and Saavy Naturals. I am confident this new appointment will help solidify our footprint and growth in the global online market."
To date, Trimax Corporation and Saavy Naturals Inc. executive team is formed as follows:
Hugo Saavedra - Chief Executive Officer
Debra Saavedra - Chief Operating Officer
Justin Miloro - Chief Operating Officer of the Consumer Division
Jarrod Buttler - Director of International Sales & Marketing
Alan Breslaw - Chief Marketing Officer
The Company is also pleased to announce that its Bay Rum and Hemp line will be featured on Good Day Colorado on Monday September 25, 2017, for their beauty and care segment. Millions of Colorado viewers will learn about this luxurious body care line and the incredible benefits that are found in hemp.
Good Day Colorado on Channel 31 FOX, airs Monday through Friday beginning at 5:00 am MDT.
The company will continue to provide additional updates as material events become available.
About Trimax Corporation:
Trimax Corporation, through its wholly owned subsidiary, Saavy Naturals Inc., offers a complete line of Natural Skin Care products, which includes body creams, body scrubs, body wash, shampoos, conditioners, handcrafted soaps, bath bombs, bath salts and candles. Saavy Naturals products are 100% natural, vegan, gluten-free, soy free, cruelty-free, non-GMO, and food-grade. Currently, Saavy Naturals can be found in some of the largest natural retail stores and exclusive boutiques and spas across the nation. Some of the retailers include Whole Foods Market in the Northeast and Southern California regions, Gelson's Market, Vitamin Cottage, Bristol Farms, Erewhon, and Lazy Acres. Additionally, Saavy Naturals products can be purchased through numerous online retailers, including http://www.Amazon.com, and http://www.Saavynaturals.com, to name a few.
For more information please visit our website:
http://www.saavynaturals.com
Social Media Links:
http://www.facebook.com/saavynaturals
http://www.instagram.com/Saavynaturals
http://www.twitter.com/saavynaturals
Safe Harbor
This release contains statements that constitute forward-looking statements within the meaning of Section 27A of the Securities Act of 1933, as amended, and Section 21E of the Securities Exchange Act of 1934, as amended. These statements appear in a number of places in this release and include all statements that are not statements of historical fact regarding the intent, belief or current expectations of Trimax Corporation Inc., its directors or its officers with respect to, among other things: (i) financing plans; (ii) trends affecting its financial condition or results of operations; (iii) growth strategy and operating strategy. The words "may," "would," "should," "will," "expect," "estimate," "can," "believe," "potential" and similar expressions and variations thereof are intended to identify forward-looking statements. Investors are cautioned that any such forward-looking statements are not guarantees of future performance and involve risks and uncertainties, many of which are beyond Trimax Corporation Inc.'s ability to control, and that actual results may differ materially from those projected in the forward-looking statements as a result of various factors. More information about the potential factors that could affect the business and financial results is and will be included in Trimax Corporation Inc.'s filings with the Securities and Exchange Commission.

EIN Presswire does not exercise editorial control over third-party content provided, uploaded, published, or distributed by users of EIN Presswire. We are a distributor, not a publisher, of 3rd party content. Such content may contain the views, opinions, statements, offers, and other material of the respective users, suppliers, participants, or authors.