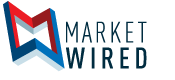 Skilljar Releases Inaugural Guide to the B2B Customer Enablement Landscape
/EINPresswire.com/ -- SEATTLE, WA--(Marketwired - Sep 21, 2017) - Skilljar, a cloud-based learning management system (LMS) platform for enterprises and their customers, announced today the launch of its inaugural guide to the B2B Customer Enablement Landscape. The guide is now live, and can be viewed on the Skilljar blog.
Skilljar's B2B Customer Enablement Landscape identifies different solutions in this dynamic and fast-growing area of the enterprise. It is broken down into eight categories, including training and certification, in-app guidance, support, feedback, and customer health. All eight categories support the activation of customers, customer engagement, and the teams that support them. Qualtrics, Totango, and Zendesk are just a few of the featured companies.
"Skilljar is proud to announce the launch of our B2B Customer Enablement Landscape," says Sandi Lin, co-founder and CEO of Skilljar. "Customer enablement is a key component of many B2B companies looking to increase product adoption and customer satisfaction and reduce churn. Yet before today, nobody has mapped customer enablement tools in the same way that industry landscapes exist for sales, marketing, HR, video, and other software categories. We're excited to be the first to do so, and hope our guide helps training teams identify the right tools for their needs."
About Skilljar
Skilljar is a cloud-based Learning Management System (LMS) for companies to educate their customers and partners. The online training platform accelerates customer onboarding and engagement by enabling multimedia course creation, an intuitive and mobile-responsive learning environment, and automated CRM data integrations. Founded in 2013, the company is located in Seattle, WA and backed by Trilogy Equity Partners. For more information visit www.skilljar.com
Additional Resources