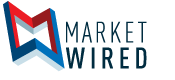 Shaker Adds Chantale Wilson, Ph.D. to Design-Build Team
Wilson Brings Extensive Experience Creating and Evaluating Assessments and Training Simulations
Chantale Wilson, Ph.D.
Click here for high-resolution version
/EINPresswire.com/ -- CLEVELAND, OH--(Marketwired - Sep 21, 2017) - Shaker, the market leader in engaging, realistic job previews and custom simulations for pre-employment testing, today announced the addition of Chantale Wilson as an associate on the company's Design-Build team. To this role, Wilson brings research and expertise in designing assessments and simulations for selection and training.
"In addition to her experience analyzing unstructured performance data and conveying technical information to a wide range of audiences, Chantale brings to Shaker an open and friendly personality and a willingness to tackle exciting new challenges in the selection field," said Jensen Mecca, content and analytics manager at Shaker. "We're thrilled to have her on the team!"
Wilson holds a master's degree and Ph.D. in industrial-organizational (I-O) psychology from the University of Akron. Throughout her career, she has gained deep experience designing custom research to deliver actionable client recommendations, most recently as a research psychologist at the Air Force Research Laboratory.
Mike Hudy, vice president, Selection Science at Shaker, commented, "Chantale brings a unique background and skill set that will enable her to make an immediate impact at Shaker. With her experience in gaming research and simulations, she is able to convey measurement concepts in a way computer scientists and engineers understand. And her expertise in data visualization will help us take the way we present business impact to our clients to another level. We expect great things from Chantale."
Wilson shared, "I was impressed with how Shaker has rapidly positioned itself as a leader and innovator in selection and assessment. It was evident that the company's solid foundation in selection science, reputable client portfolio, and more importantly, top-notch talent, all contribute to Shaker's continued success. Furthermore, the Virtual Job Tryout offers exceptional candidate evaluation using rigorous measurement and analysis, along with the flexibility to customize systems to capture each client's unique perspective. I am thrilled to be a part of this boundary-pushing team to expand the Virtual Job Tryout capabilities and deliver high-caliber hiring decisions to clients, as well as positive, engaging assessment experiences to job candidates."
ABOUT SHAKER
Shaker's Virtual Job Tryout® (VJT) technology enables recruiters to combine the best of predictive analytics and human judgment. Recruiters identify best-fit candidates with more precision, increase new-hire retention and improve quality of hire. VJT technology delivers pre-employment assessments as day-in-the-life experiences that educate and engage while obtaining a work sample that predicts job fit and competencies critical for success. VJT technology is available in Standard and Enterprise (custom) configurations. It has been deployed in most industries for entry-level to mid-management positions. More information can be found at shakercg.com.
Image Available: http://www2.marketwire.com/mw/frame_mw?attachid=3169982