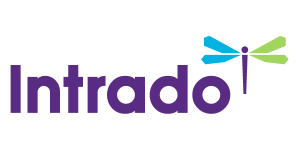 SEPTEMBER 26 DEADLINE: Khang & Khang LLP Announces Securities Class Action Lawsuit against Tableau Software, Inc. and Encourages Investors with Losses to Contact the Firm
/EIN News/ -- IRVINE, Calif., Sept. 20, 2017 (GLOBE NEWSWIRE) -- Khang & Khang LLP (the "Firm") announces a securities class action lawsuit against Tableau Software, Inc. ("Tableau" or the "Company") (NYSE:DATA). Investors who purchased or otherwise acquired shares of Tableau from June 3, 2015 through February 4, 2016, inclusive (the "Class Period"), are encouraged to contact the Firm by September 26, 2017, the lead plaintiff motion deadline.

If you purchased Tableau shares during the Class Period, please contact Joon M. Khang, Esq., of Khang & Khang LLP, 4000 Barranca Parkway, Suite 250, Irvine, CA 92604, by telephone at (949) 419-3834, or by e-mail at joon@khanglaw.com.
There has been no class certification in this case yet, and until certification occurs, you are not represented by an attorney. You may choose to take no action and remain a passive class member as well.
The Complaint alleges that throughout the Class Period, Tableau made false and/or misleading statements, and/or failed to disclose, that product launches and upgrades by major software competitors were negatively impacting the Company's competitive position and profitability. As a result, Tableau's financial statements were materially false and misleading at all relevant times. On August 7, 2015, the Company filed a quarterly report reaffirming financial results issued in a July 29, 2015 press release. On February 4, 2016, the Company disclosed slowing revenue. In a related earnings call, the Chief Executive Officer stated that "the competitive dynamic has become more crowded and difficult." After release of this news, Tableau's stock price fell materially, which caused investors harm according to the Complaint.
If you want to learn more about this lawsuit, or if you have any questions regarding this notice or your rights, please contact Joon M. Khang, Esq., a prominent litigator for nearly two decades, by telephone at (949) 419-3834, or by e-mail at joon@khanglaw.com.
This press release may constitute Attorney Advertising in certain jurisdictions.
Contact
Joon M. Khang, Esq.
Telephone: 949-419-3834
Facsimile: 949-225-4474
joon@khanglaw.com