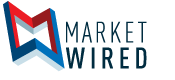 Sumtra Announces Amendment to Hygea Letter of Intent
/EINPresswire.com/ -- TORONTO, ONTARIO--(Marketwired - Sep 20, 2017) - Sumtra Diversified Inc. ("Sumtra" or the "Company") (NEX:SDV.H) today announced that it has amended the letter of intent ("LOI") dated October 10, 2016 whereby Sumtra was to acquire a 100% interest in Hygea Holdings Corp. ("Hygea") in a reverse takeover transaction (the "Transaction"). The amendment removes the exclusivity clause, allowing both Sumtra and Hygea to consider other opportunities, and to terminate the LOI any time on written notice.
Sumtra continues to be interested in completing the arrangement with Hygea, but will also seek out other opportunities to maximize shareholder value.
Neither TSX Venture Exchange nor its Regulation Services Provider (as that term is defined in the policies of the TSX Venture Exchange) accepts responsibility for the adequacy or accuracy of this release.