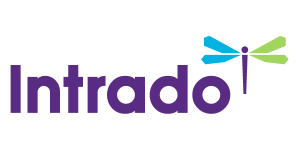 NetApp Hosts Technology Sessions at 2017 Insight Conference in Las Vegas, Nevada
/EIN News/ -- SUNNYVALE, Calif., Sept. 20, 2017 (GLOBE NEWSWIRE) -- NetApp (NASDAQ:NTAP) will host an investor summit in conjunction with the 2017 NetApp® Insight® conference in Las Vegas, Nevada, on October 3, 2017, from 10:45 a.m. – 2:30 p.m. Pacific Time. NetApp participants include George Kurian, chief executive officer; Dave Hitz, founder and executive vice president; Joel Reich, executive vice president, products and technology; and Anthony Lye, senior vice president, and general manager, cloud business unit. Dan Berg, vice president and general manager, SolidFire and Octavian Tanase, senior vice president, ONTAP, will moderate customer panels. Audience members will include financial analysts and investors.

How to Participate
The live video webcast will be available at http://investors.netapp.com from 10:45 a.m. to 2:30 p.m. Pacific Time (and will include a lunch break). A webcast replay of the event will be available at http://investors.netapp.com approximately 24 hours after the event.
About NetApp
NetApp is the data authority for hybrid cloud. We provide a full range of hybrid cloud data services that simplify management of applications and data across cloud and on-premises environments to accelerate digital transformation. Together with our partners, we empower global organizations to unleash the full potential of their data to expand customer touchpoints, foster greater innovation and optimize their operations. For more information, visit www.netapp.com. #DataDriven
NetApp and the NetApp logo are trademarks in the United States and other countries. All other trademarks are the property of their respective owners.
PRESS CONTACT:
Contact:
(Press)
Madge Miller
(408) 419-5263
madge.miller@netapp.com

INVESTOR CONTACT:
Billie Fagenstrom
NetApp
(408) 822-6428
billie.fagenstrom@netapp.com