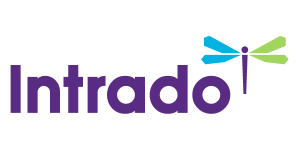 Compatriot Capital Promotes Mark Van Kirk
Looks to Grow Real Estate Investment Portfolio
/EIN News/ -- Dallas, TX, Sept. 20, 2017 (GLOBE NEWSWIRE) -- Compatriot Capital, the Dallas-based, real estate investment firm owned by Sammons Enterprises, Inc., has announced the promotion of Mark Van Kirk to president. Van Kirk will lead Compatriot in making long-term investments in real estate operating companies, and in investing in select real estate development projects and assets to complement the company's current portfolio.
Heather Kreager, chairman of Compatriot Capital and chief executive officer of Sammons Enterprises, Inc., parent company of Compatriot, said, "With the financial strength of Sammons Enterprises, and a strategic thinker like Mark leading the company, Compatriot is positioned to grow and add quality assets to its portfolio." 
"Sammons is committed to continuing to build on our 50-year history of investing in real estate in North America," said Esfand Dinshaw, president of Sammons Enterprises, Inc. "We intend to evolve our strategy beyond the entity-level approach Compatriot has employed since 2011."
Van Kirk commented, "Working with the Compatriot and Sammons teams over the course of ten years has been a rewarding experience. I'm looking forward to leading the team at Compatriot as we advance our business strategy and evaluate new opportunities to grow our portfolio."
Van Kirk joined Compatriot in 2014 after seven years with E2M Partners, a Compatriot entity-level investment. He has 25-years of experience representing developers, investors, and private equity funds in connection with the development and financing of various types of commercial real estate transactions. In his role as President, Van Kirk will lead a growing team at Compatriot in building on the company's diverse portfolio of multi-family and commercial real estate investments. Van Kirk is a magna cum laude graduate of Duke University with a Bachelor of Science degree in management science.  He obtained his law degree from The University of Chicago School of Law and his Master of Business Administration degree from The University of Chicago. Van Kirk is a member of the State Bar of Texas.
About Compatriot Capital
Headquartered in Dallas, Texas, Compatriot Capital is a real estate investment company. The business provides capital to support the growth and expansion of private real estate operating companies across the US. The company's current investments develop and operate projects in the commercial office and multi-family sectors and include KDC, JLB Partners, Village Green, and Albion Residential. Compatriot is a subsidiary of Sammons Enterprises, Inc., a global holding company with assets approaching $86 billion. For more information visit www.compatriotcapital.com.
About Sammons Enterprises
Sammons Enterprises, Inc. is a diverse holding company composed of financial services, industrial equipment, real estate investment, and infrastructure businesses operating in three countries. Headquartered in Dallas, Texas, Sammons was established in 1938. With $86 billion in assets, it is one of the largest privately held companies in the U.S. For more information, visit sammonsenterprises.com.
Attachments:
A photo accompanying this announcement is available at http://www.globenewswire.com/NewsRoom/AttachmentNg/aa293252-a94d-4208-92bd-27da956994d6
Attachments:
A photo accompanying this announcement is available at http://www.globenewswire.com/NewsRoom/AttachmentNg/beb1da82-f568-4d6b-a99f-4a473be02361
Christine Anderson
Sammons Enterprises, Inc.
214.210.5064
canderson@sammonscorp.com