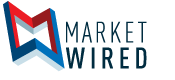 Savaria Appoints New Director
/EINPresswire.com/ -- LAVAL, QUEBEC--(Marketwired - Sep 20, 2017) - Savaria Corporation (TSX:SIS) ("Savaria" or the "Corporation"), one of North America's leaders in the accessibility industry, is pleased to announce the appointment of Caroline Bérubé to the Board of Directors of the Corporation, effective immediately. The appointment expands the Board to eight directors, five of whom are independent.
Caroline Bérubé, a Quebec-trained lawyer, admitted to practice in New York and Singapore, is the Managing Partner of HJM Asia Law, based in Singapore and China. She brings over 20 years of combined legal and business experience in Asia, having set up her own law firm and represented international corporate clients and banks in asset financing and M&A cross-border transactions in the Asia-Pacific Region. Mrs. Bérubé currently serves on the Board of a variety of private companies and is the Secretary General of the Inter-Pacific Bar Association and the Co-chair of the Asia-Pacific Forum of the International Bar Association.
"Caroline is an excellent complement to our existing Board, bringing in-depth knowledge of the Asian market along with additional industry and international relationships. We believe her expertise and on-the-ground experience will further support our strategy to deliver value to our shareholders through organic growth and acquisitions" commented Marcel Bourassa, Savaria's President & CEO.
Mrs. Bérubé holds a law degree from McGill University and completed her studies at the National University of Singapore with a focus on Chinese law in 1998. She is an arbitrator approved by the Chinese European Arbitration Center (CEAC) and a foreign arbitrator appointed by the China International Economic and Trade Arbitration Commission (CIETAC) and has completed the Institute of Corporate Directors program with Laval University.
Savaria Corporation (savaria.com) is one of North America's leaders in the accessibility industry. It provides accessibility solutions for the physically challenged to increase their comfort, their mobility and their independence. Its product line is one of the most comprehensive on the market. Savaria designs, manufactures, distributes and installs accessibility equipment, such as stairlifts for straight and curved stairs, vertical and inclined wheelchair lifts, as well as elevators for home and commercial use. Following its recent acquisition, Savaria also manufactures and markets a comprehensive selection of pressure management products for the medical market, medical beds for the long-term care market, mattress overlays and foam pillows for the retail market and certain products for the industrial market, primarily foam products. In addition, Savaria converts and adapts vehicles to be wheelchair accessible. It also operates a network of franchisees and corporate stores through which new and recycled accessibility equipment is sold. Factoring in its most recent acquisition, Savaria will record around 70% of its revenue outside Canada, primarily in the United States. It operates a sales network of some 400 retailers in North America and employs some 800 people. Its principal plants are located in Laval and Magog (Quebec), Brampton and Beamsville (Ontario), Greenville (South Carolina) and Huizhou (China).
Facebook: https://www.facebook.com/savariabettermobility
Twitter: https://twitter.com/Mobilityforlife