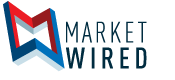 CloudGenix Partners with Intelisys to Provide Sales Partners with Best-in-Class SD-WAN
CloudGenix has partnered with Intelisys as a Supplier Partner to extend their portfolio of leading telecom technologies by adding application-driven SD-WAN
/EINPresswire.com/ -- SAN JOSE, CA--(Marketwired - Sep 20, 2017) - CloudGenix, a leader in Software-Defined Wide Area Networks (SD-WAN), announced that it has become a Supplier Partner with technology-driven master agent Intelisys, a ScanSource company. Intelisys is recognized for their comprehensive portfolio of products and technologies that enable Sales Partners to provide a wealth of powerful and flexible services to their customers. The addition of CloudGenix AppFabric SD-WAN to their list of products and services offered helps further extend their value proposition to Sales Partners and thus to customers.
CloudGenix SD-WAN evolves the customer WAN to be able to securely take advantage of any transport including broadband Internet, improve application performance and experience, reduce dependency on expensive multi-protocol label-switched (MPLS) private WANs, and reduce remote office infrastructure and cost. Powered by AppFabric, CloudGenix continually monitors transaction performance for each application and link, and enforces policy based on user-defined requirements for performance, security, and compliance. Unlike traditional packet routing (limited to bandwidth, latency, packet loss, jitter, and reachability), CloudGenix understands networking metrics in addition to application metrics to better understand and enforce policy based on actual user experience and business requirements.
On the partnership with CloudGenix, Andrew Pryfogle, Senior Vice President of Cloud Transformation said: "SD-WAN is exploding right now, and the space is quickly becoming crowded. However, CloudGenix truly has a unique approach that got our attention. Applications rule the day and the CloudGenix application-driven approach to SD-WAN will help our Sales Partners continue their push into the enterprise. We're already seeing deal flow, and anticipate big things from this partnership."
Regarding the partnership with Intelisys, Robert Sexton, Vice President of Channels at CloudGenix said: "Intelisys is widely known as a leading technology services distributor. Adding CloudGenix AppFabric SD-WAN to their portfolio allows Intelisys sales partners to effectively guide their customers to a better WAN using policies built around the needs of the business rather than complicated low-level networking rules, configurations, and routing protocols. This helps businesses integrate the cloud and SaaS, take advantage of broadband Internet, and enjoy the agility provided by a next-generation WAN architecture while reducing costs."
About Intelisys
Intelisys, a ScanSource company, is the nation's leading Technology Services Distributor of business communications services, including voice, data, access, cable, collaboration, wireless and cloud. Intelisys is dedicated to one thing -- serving the needs and accelerating the success of the industry's top producing telecom sales agents, IT Solution Providers, VARs, MSPs and integrators, as they leverage the power of recurring revenue in their businesses.
Today Intelisys is leading the way as its Sales Partners make the pivot and experience the shift away from traditional telco services into a new era of cloud-based solutions. Under contract with more than 130 of the world's leading telecom carriers, cloud services providers and technology partners, Intelisys delivers the services end users demand exclusively through a network of Sales Partners, supporting those Sales Partners via the most exceptional back office support team ever assembled in the channel. To learn more, visit www.Intelisys.com or talk to Intelisys at 800-615-8330. 
About CloudGenix
CloudGenix (www.cloudgenix.com) is the software-defined wide-area network (SD-WAN) leader, revolutionizing networking by transforming legacy WANs into a radically simplified, secure, application-defined fabric and unified hybrid WAN. Enabling application-specific, service-level agreements (SLAs), CloudGenix controls network application performance based upon application-performance SLAs and business priority. CloudGenix ION (Instant-On Network) simplifies how WANs are designed and managed, enabling customers to build "networks without networking," and achieve more than twice the performance at less than half the cost while extending data center-class security to the network edge. Founded in 2013 by a team that has delivered industry-leading products in networking, SDN, cloud, security and web-scale applications, CloudGenix serves world-class financial services, legal, retail and technology organizations.