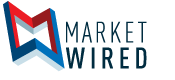 Continental Gold Releases 2016 Sustainability Report
TORONTO, ON--(Marketwired - September 20, 2017) - Continental Gold Inc. (TSX: CNL) (OTCQX: CGOOF) ("Continental" or the "Company") today published its second annual Sustainability Report that provides valuable insight on Company initiatives to grow and strengthen its environmental and social management systems as it enters the construction phase of Colombia's first modern underground gold mine at Buriticá. The report was prepared following the Global Reporting Initiative (GRI) G4 Guidelines (2013) as well as the Mining and Metals Sector Supplement and Core compliance level elements.
Continental aims to be a leading proponent of establishing a modern gold mining culture in Colombia that is based on respect for, and the participation of, local communities in the mine development process and the creation of a sustainability plan that will benefit them long into the future.
"2016 was a real tipping point for Continental, the Buriticá project and local communities in the area," said Ari Sussman, Chief Executive Officer of the Company. "Communities in the Buriticá municipality openly supported the modification of our environmental license to allow us to build the new mine and realize the potential that the project implies for everyone. After meticulous scrutiny, Colombia's authorities agreed to modify the required permit and our team worked hard to secure the funding needed to begin construction. It is no secret that the sound management of environmental and socio-political issues in Buriticá and Antioquia has been key to gaining broad community acceptance and to establishing business partnerships with leaders in their fields such as Newmont Mining Corporation and Red Kite Mine Finance, who are very committed to sustainability."
"In 2016, we adopted Modern Mining as our new corporate slogan in Colombia as part of our vision to achieve the sustainable development of our Company and local communities through excellence in inclusive, responsible and progressive mining operations," said Mateo Restrepo, President of the Company. "We now have a more robust corporate Sustainability Policy and comprehensive strategy for Western Antioquia aimed at maximizing regional and local benefits and managing impacts responsibly with active participation of communities and authorities."
Continental's 2016 sustainability highlights include:
Sustainability
Initiating a rigorous gap-closure process to set up a risk-based and integrated environmental and social management system in line with widely-accepted international standards on sustainability
Health and Safety
Reducing Lost-time Incident Frequency Rate (LTIFR) by 18%
Completing the comprehensive annual audit to maintain OHSAS 18001:2007 health and safety management system certification
Environment
Receiving approval from authorities for the Buriticá project environmental license modification to construct and operate a 3,200-tonne per day facility and a license to construct and operate a 30-kilometre, 110 kW electric transmission line to the Buriticá project
Increasing voluntary environmental investments to US$186,000 and social investment to US$458,000 in 2016
Developing environmental conservation agreements to protect more than 250 hectares covering existing water basins
Community
In partnership with the University of British Columbia, developing Formalization 2.0, a new business model for small-scale miners. Five new small mining units were selected to work within our titles
Initiating mining-related technical training for high school graduates from local communities
Preparing a long-term regional mining connection program to strengthen suppliers, in partnership with the Inter-American Development Bank and the Chamber of Commerce of Medellín for Antioquia
Strengthening local engagement in the municipalities of Buriticá, Cañasgordas, Giraldo and Santa Fe de Antioquia through more than 30 meetings about the Buriticá project, as well as a public hearing attended by more than 800 participants
Instigating community and institutional engagement in the Antioquia municipalities of Briceño, San Andrés de Cuerquia, Ituango and Toledo, where the Company seeks to commence exploration
Supporting the social dialogue and inter-institutional coordination platform Plan Buriticá, initiated by the Mayor of Buriticá
Developing a road map to improve the community grievance mechanism
Initiating internal and external communication and training on Voluntary Principles on Security and Human Rights applied to the specific challenges of gold mining in Colombia
Labour
Receiving certification as a Family-Responsible Company.
The Company welcomes your feedback on the 2016 report and its sustainability performance by contacting info@continentalgold.com. The full report in digital format is available in English and Spanish on the Company's website at http://www.continentalgold.com/en/sustainability/.
About Continental Gold
Continental Gold Inc. is an advanced-stage exploration and development company with an extensive portfolio of 100%-owned gold projects in Colombia. Formed in April 2007, the Company - led by an international management team with a successful track record of discovering and developing large high-grade gold deposits in Latin America - is focused on advancing its fully-permitted high-grade Buriticá gold project to production with first gold pour on track for early 2020.
For information on the Buriticá project, please refer to the technical report, prepared in accordance with NI 43-101, entitled "Buriticá Project NI 43-101 Technical Report Feasibility Study, Antioquia, Colombia" and dated March 29, 2016 with an effective date of February 24, 2016, led by independent consultants JDS Energy & Mining Inc. The technical report is available on SEDAR at www.sedar.com, on the OTCQX at www.otcmarkets.com and on the Company website at www.continentalgold.com. Additional details on Continental Gold's suite of gold exploration properties are also available at www.continentalgold.com.