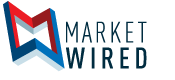 Norrep Capital Management Ltd. and B2B Bank Have Signed a Distribution Agreement
/EINPresswire.com/ -- TORONTO, ONTARIO--(Marketwired - Sep 20, 2017) - Norrep Capital Management Ltd. (Norrep) and B2B Bank have signed a distribution agreement that will allow Canadian investors, through their advisors, to invest in Norrep mutual funds utilizing investment loans at a preferred loan rate. The loan program is now exclusively available to advisors.
"This preferred rate loan program provides an alternative solution for advisors and their clients to allocate Norrep mutual funds into their portfolio," says Wan Kim, Senior Vice President National Sales & Marketing, Norrep. "This is a great opportunity and consistent with our goal of actively pursuing long-term and sustainable wealth for our clients."
With a long-standing history of investment lending experience and a loan portfolio in the billions, B2B Bank is well known amongst the financial advisor community for its comprehensive suite of investment lending products and solutions. B2B Bank provides Investment, RSP and TFSA Loan options to advisors in the mutual fund and insurance sectors to support them in building their clients' wealth.
"We are pleased to launch this new Distribution Alliance Investment Loan Program with Norrep Capital Management Ltd." says Donald King, Senior Vice President, Distribution at B2B Bank. "This agreement allows advisors to offer their clients access to the Norrep mutual fund lineup at lower borrowing rates. We are proud to offer innovative lending programs, such as this one, that combines excellent products and services with superior rates."
About Norrep Capital Management Ltd.
For over 20 years, Norrep Capital Management Ltd. has been one of Canada's leaders in actively managed investment products. With an in-house Portfolio Management team and a family of actively managed funds, Norrep has earned multiple awards to recognize its investment success. Norrep Capital Management Ltd. is a Canadian investment firm with offices in Calgary and Toronto.
Please visit http://www.norrep.com for more details about Norrep Investments.
About B2B Bank
B2B Bank is a leading provider of banking products to more than 27,000 financial advisors and brokers across Canada. Through the professional advisor and broker channels, it offers a broad range of products and services to consumers including Investment, RSP and TFSA Loans, mortgages, GICs, banking services and investment accounts and services through B2B Bank Dealer Services. B2B Bank is proudly dedicated to serving the needs of its clients and it continues to provide innovative products and solutions that help advisors and brokers build rewarding relationships with their clients. B2B Bank is a Schedule I bank with $13.3 billion in consumer deposits, $12.3 billion in loans and mortgages and $24.7 billion in assets under administration. B2B Bank is a member of industry associations serving the financial community and is also a member of the Canada Deposit Insurance Corporation (CDIC). For more information, please visit https://b2bbank.com.