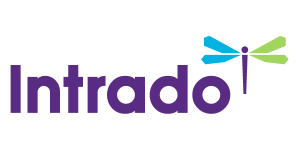 Alberta Needs Gas-and-Dash Laws
Husky's move toward pay-at-the-pump sets industry standard – new provincial laws should follow
/EIN News/ -- EDMONTON, Alberta, Sept. 20, 2017 (GLOBE NEWSWIRE) -- Alberta Federation of Labour is calling on the Alberta Government to follow Husky Energy's lead and introduce pay-at-the-pump rules for Albertan gas stations, protecting gas station workers from gas-and-dash disputes and robberies.

After several high-profile incidents of violence – including the 2015 killings of two south Edmonton gas station attendants, and the death of Maryam Rashidi, who attempted to prevent a gas-and-dash in Calgary – Albertans have had numerous grim reminders that workers working retail face greater risks of violence, especially at night. 
Husky Energy's announced move toward pay-at-the-pump rules, combined with better training and work standards, could prevent this type of senseless violence. It's an example the Government of Alberta should follow by mandating the same rules across the board.  
"Husky has shown strong leadership by introducing pay-at-the-pump rules. It's the right thing to do," said Gil McGowan, President of the Alberta Federation of Labour. "It's clear that pay-at-the-pump reduces gas-and-dash incidents and it saves lives. The evidence is overwhelming. Introducing new laws to prevent more senseless violence is virtually a no-brainer."
Pay-at-the-pump rules came into the spotlight after gas station worker Grant De Patie was dragged to death attempting to prevent a gas-and-dash incident in British Columbia in 2008. This spurred B.C. legislation to better protect vulnerable gas station workers. 
"These changes should have been dealt with in Alberta a decade ago, but the conservative government of the day lacked the guts to do the right thing. Pay-at-the-pump laws would not only help prevent worker injuries and death, but also free up resources for our police services to better protect our communities, and ensure businesses are better protected from theft," said McGowan.
"If Husky can take this step, then why on earth can't the province mandate it for everyone?"
For further information, please contact:
Janelle Morin, Director of Communications
780-278-3640 or jmorin@afl.org