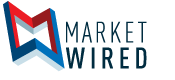 American Textile Company Builds Hospitality Offering, Hires Industry Expert
Tim Keegan Joins as Senior Vice President of Hospitality Sales, to Grow New Hospitality Venture
/EINPresswire.com/ -- DUQUESNE, PA--(Marketwired - Sep 20, 2017) - American Textile Company, one of the largest providers of sleep and bedding solutions in North America, today announced plans to expand its Hospitality Division, including the appointment of Tim Keegan as Senior Vice President of Hospitality Sales.
The company has grown into an industry leader through its continuous innovation and leading brands such as Sealy®, Tempur-Pedic®, and AllerEase® allergen barrier bedding. The new Hospitality Division will supply a full range of bedding products to hotels across the U.S.
Tim Keegan, the new SVP of Hospitality Sales at American Textile Company, said, "People are increasingly prioritizing wellness and healthier lifestyles. This is true for the hotels they choose and the amenities that hotels provide to their guests. American Textile Company is a leader in bedding that promotes better sleep, and we look forward to bringing these solutions to hotels, and the next generation of hotel guests."
Prior to American Textile Company, Keegan spent over 25 years with Pacific Coast Feather Company where he held the position of Senior Vice President of Worldwide Sales and Demand Planning. In his role, Keegan was instrumental in driving significant global revenue and margin growth for the company. Keegan will be based in Seattle.
"Tim brings a deep level of industry insight and experience to this new role, which will extend key products into a new segment," said Blake Ruttenberg, EVP of Sales, Marketing and Product Development at American Textile Company. "Our significant investments to expand manufacturing and distribution over the last several years will also play an instrumental role in meeting the increased demands presented by the vast hospitality market."
American Textile Company's consumer-driven innovation continues to fuel year-over-year growth in the retail sector. The company currently employs more than 1,000 people worldwide, and recently announced licensing deals with the Sealy and Tempur-Pedic brands.
About American Textile Company
Based near Pittsburgh, American Textile Company is one of the largest bedding manufacturers in the country and a leading provider of innovative sleep solutions sold under AllerEase®, Sealy®, Tempur-Pedic® and store brands. Family-owned and operated for over 90 years, its mattress and pillow protectors, pillows, comforters, mattress pads, sheets and blankets are sold in over 40,000 stores, catalogs and online retailers across the U.S., Canada and Mexico. Visit http://americantextile.com/ for more information.