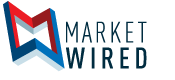 Puppet Acquires Distelli to Fuel the New Age of Automation Across the Software Delivery Lifecycle
Puppet combines with Distelli to empower enterprises with end-to-end DevOps automation
/EINPresswire.com/ -- PORTLAND, OR--(Marketwired - Sep 20, 2017) -  Puppet, the standard for automating the delivery and operation of the software that powers everything around us, today announced it has acquired Distelli, the innovative continuous delivery platform for developers and enterprises. Distelli's container and application deployment offerings, combined with Puppet's global reach and DevOps leadership, will empower enterprises to expand automation across the entire software delivery lifecycle and accelerate their DevOps success.
"Today, a company's success is predicated on how quickly and successfully it can deliver new experiences to customers through software. Automation makes world-class application delivery straightforward for every enterprise, not just for companies born in the cloud," said Sanjay Mirchandani, CEO, Puppet. "Together with Distelli, we are bringing a comprehensive solution for orchestrating and automating the entire software delivery lifecycle, from infrastructure, all the way up through containers."
With this acquisition, Puppet gives enterprises end-to-end visibility into and control over application delivery no matter what the application runs on -- whether it's VMs or containerized applications running on-premises or in any cloud. Together, Puppet and Distelli are unifying operations and development workflows so teams can iterate faster and ship sooner.
"Distelli empowers enterprises to ship software with the speed, safety and stability that is key to delivering business value -- and, in turn capturing the market faster," said Rahul Singh, CEO & Founder, Distelli. "With Puppet's category-defining DevOps technology and expertise, customers will have access to automation best practices of the world's most innovative companies."
Based in Seattle, Distelli will continue to operate out of Puppet's Seattle office. Distelli products will continue to be commercially available. Current Distelli customers will be honored and supported by Puppet, and future direction will be announced at PuppetConf 2017, taking place Oct, 10-12 in San Francisco. For more information, please visit https://www.puppet.com/blog/welcome-distelli-to-puppet-family
About Puppet
Puppet is driving the movement to a world of unconstrained software change. Its revolutionary platform is the industry standard for automating the delivery and operation of the software that powers everything around us. More than 37,000 companies -- including more than 75 percent of the Fortune 100 -- use Puppet's open source and commercial solutions to adopt DevOps practices, achieve situational awareness and drive software change with confidence. Headquartered in Portland, Oregon, Puppet is a privately held company with more than 500 employees around the world. Learn more at puppet.com.